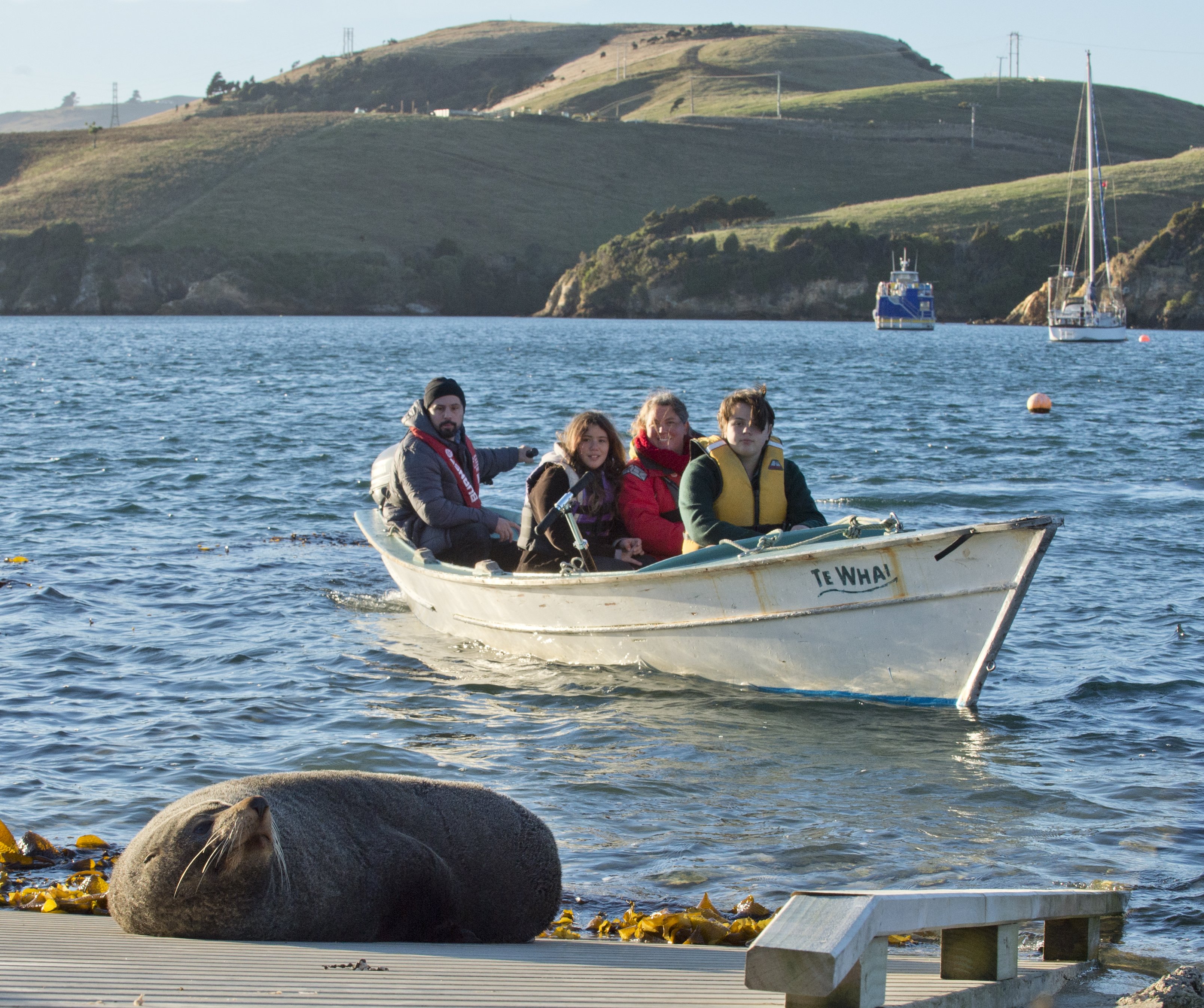 School office staff have probably heard just about every excuse under the sun.
So, if Arlo Hughes had told Bayfield High School's attendance officer he was late for school because "a fur seal was blocking his way" yesterday, he probably would have received a questioning raised eyebrow — and perhaps an A+ for originality.
With that in mind, he decided not to tell the office why he was late, and successfully sneaked into class without anyone noticing.
But the fur seal was for real.
He and sister Zoe (10) live on Quarantine Island in Otago Harbour, and their father, former Green MP Gareth Hughes, takes them by boat every morning across the harbour to Portobello, where Arlo catches a bus to school and Zoe scoots to nearby Broad Bay School.
Unfortunately, a New Zealand fur seal took up residence on the Portobello boat ramp yesterday, causing Arlo to miss the bus.
"We usually pull up to the boat ramp and the kids just jump off the bow of the boat," Mr Hughes said.
"But once we got there, we could see this shape. From a distance, we could see it was moving and then we saw that it was a fur seal.
"We thought it probably wasn't wise to try to sneak past it with a scooter and school bags."
Adult seals can move surprisingly quickly on land and can inflict serious injuries to dogs or people.
"We tried to find a different place to pull up, but by that point, the bus had driven off."
Mr Hughes said his children were excited about the prospect of having a day off school.
"They were trying it on, but I said no.
"In the end, we went back to the island so I could get my car keys, and then we went to a different part of the harbour at Portobello where my car's parked, and I took them to school."
Despite the disruption, he said Arlo was only five minutes late.