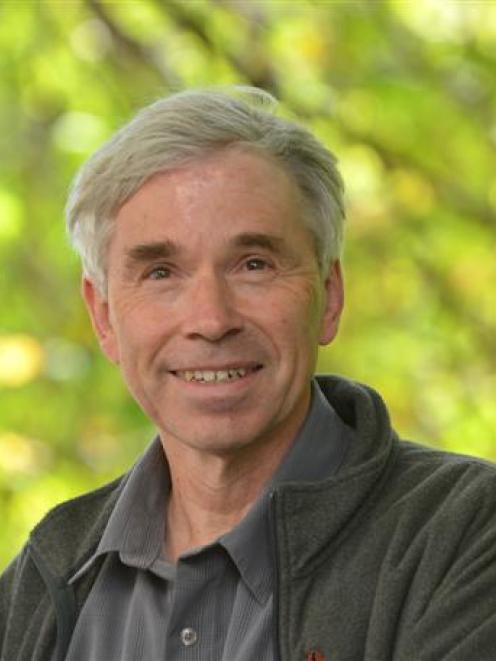 Several recent concerns, including over alleged pressure tactics by Australian-owned supermarkets, show there clearly are ''limits'' to New Zealand's special relationship with Australia.
That is the view of Prof Bill Harris, of the University of Otago politics department.
The New Zealand Commerce Commission is investigating allegations this week by Labour MP Shane Jones that some suppliers to Australian-owned Countdown supermarket chain in this country had been unfairly pressured to make retrospective payments.
Countdown management has denied the allegation but said there were robust negotiations with suppliers in the best interests of the New Zealand customer.
New Zealand food exporters have also voiced some concerns that many supermarkets in Australia have been excluding some New Zealand products from sale through support for a wider ''Buy Australia'' campaign.
Such supermarkets include the Australian Woolworths chain, which owns Progressive Enterprises, which in turn owns 168 Countdown supermarkets.
Prof Harris said recent concerns showed there were ''limits'' to the special relationship.
He acknowledged there had long been problems about exporting New Zealand apples to Australia, and that the collapse of Ansett Australia after it was bought by New Zealand interests also showed some earlier difficulties in transtasman commercial relationships.
Concerns had also been voiced about the apparent lack of welfare support for most of about 500,000 New Zealanders who were living in Australia, a majority of whom had not become Australian citizens.
Prof Harris, who strongly opposes any suggestions of merging with Australia, said there should be ''reciprocity'' and New Zealanders living in Australia should enjoy the same rights as Australians living here.
If the Australian Government was not prepared to provide this, ''don't talk about special relationships'', he said.
''They're fairly tough-minded and we tend to be a bit tough-minded, too.''
An Australian-based lobby group, OzKiwi, is pressing for New Zealanders living in Australia, but who are not Australian citizens, to have the same welfare and other rights as Australians living in this country.
The group says that since the start of European settlement, there had ''effectively been free movement of people'' between the two countries, and the right to live and work in either country had been formalised in the 1970s through the Trans-Tasman Travel Arrangements.
Over the years, conditions had varied, but had always ensured people moving across the Tasman ''would gain access to government services, the right to vote, and the right to become citizens'' either immediately, after reasonable waiting periods, or after a simple application process.
This had changed in 2001, when the Australian Government ''imposed harsh restrictions on New Zealand citizens arriving to live in Australia''.
This move cut off access to certain government services, including unemployment and several other benefits, regardless of how long people had lived in Australia, and made it much more difficult to gain Australian citizenship.
Several hundred thousand New Zealanders had become disenfranchised and were ''denied Government assistance in times of need''.
By contrast, New Zealand continued to treat Australians fairly, giving them the right to vote after one year, to receive government services after two years and to become citizens after five years.
Prime Minister John Key recently raised the question of support for expat New Zealanders in talks with his Australian counterpart, Tony Abbott, and Australia agreed to extend student loans to the children of long-term Kiwi expats.
But Australia declined to revisit the wider issue of support for New Zealand expats, and Mr Abbott said they should be ''lifters not leaners'', in terms of working and welfare support.
Prof Harris said yesterday Closer Economic Relations (CER) with Australia was a good idea, and it was sensible to reduce bureaucratic impediments to trade and travel between the two countries.
In 2001 Australian political scientist Prof Bob Catley- at that stage based at Otago University- published a book, titled Waltzing with Matilda, which suggested New Zealand unite with Australia.
Prof Catley argued that New Zealand could become just another poor South Pacific outpost unless it united with Australia, given the continuing loss of its young people abroad, mainly to Australia.
Prof Harris took issue with the book at the time, saying New Zealand was a fully viable country with a different outlook and history, including a different approach to nuclear-free issues and to other Pacific nations.
He said yesterday that it would still be a mistake to integrate too closely with Australia.
New Zealanders should not be treated unfairly in Australia, but New Zealanders who moved there ''have to be aware of what they're going in to'', he said.
''I'm actually a bit concerned about the scale of the flow from here to Australia.
''They can always come back. They can always come home.''
---
Highs and lows of CER
Closer economic relations (CER) with Australia.
• Free-trade agreement between New Zealand and Australia, started 1983.
• Many achievements, including SmartGate automated border processing system, now expanded to New Zealand, allowing quicker entry for transtasman travellers.
• But several bumps in the journey, including long-running ban on entry of New Zealand apples to Australian market, officially because of fire-blight concerns. Ban lifted in 2011 after appeal to World Trade Organisation, but difficulties for exporters remain, including high biosecurity compliance costs.
• Collapse of Ansett Australia airline in March 2002, after bought by Air New Zealand in 2000, leaving questions about increased regulatory compliance challenges faced by the New Zealand owners.
• Changes introduced by the Australian Government in 2001 meant many New Zealanders shifting to Australia no longer had access to Government support services, including unemployment benefits, and it became harder to become an Australian citizen.
---