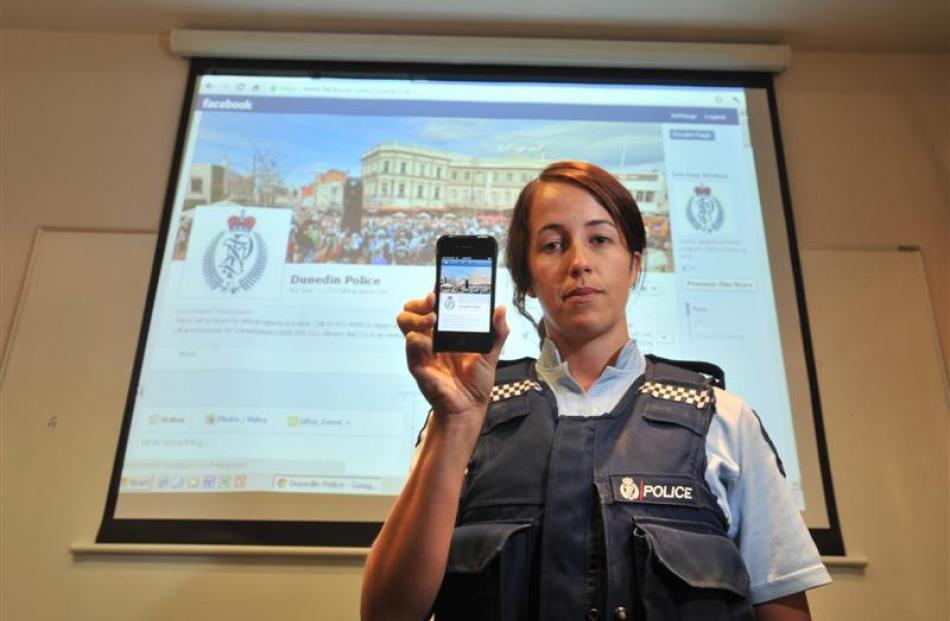 Just a week on the job and the Dunedin police Facebook page may have achieved its first success.
Since its launch last week, the page featured three mugshots of people wanted for arrest and a video of a man who allegedly stole magazines from a Mosgiel dairy.
Several days later a man turned himself into police and has since been charged with theft.
Senior Sergeant Mark Crawford said similar pages had been used successfully by police around New Zealand, including Queenstown, prompting the formation of a Dunedin-based social media team.
''We have been thinking about ways of engaging with the community as a whole, but really looking at that 18-24 age group.''
''It is an opportunity that has been utilised effectively in other places.''
Snr Sgt Crawford said the page, which was liked by almost 1000 people last night, allowed police to be interactive with their audience, and share information, such as crime trends, while highlighting offenders wanted by police.
The team was also investigating how it could use other forms of social media, such as Twitter. The site was moderated by the team. Snr Sgt Crawford said the site was not for posting official reports to police, with the public encouraged to call (03) 471-4800, or the anonymous Crimestoppers tip-off line 0800 555-111.