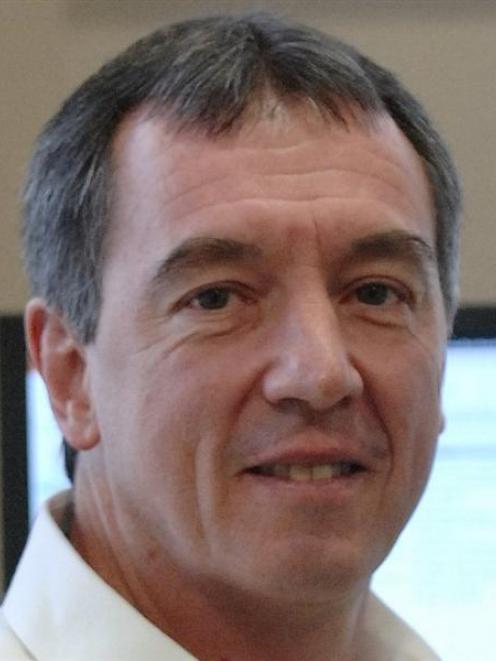 Former Southern District Health Board chief executive Brian Rousseau has spoken out about the South Link Health (SLH) dispute, providing a list of people he says knew about legal advice the row could involve fraud.
Now based in Adelaide, Mr Rousseau contacted the Otago Daily Times because, he said, he had ''ongoing public responsibility'' to ensure statements in the public domain were correct.
SLH categorically rejects allegations of fraud or wrongdoing, saying it had permission for its spending of savings from 1990s-era health contracts on other approved services, following the rules at that time. 
The disputed amount was initially about $5.3 million. It has been estimated to be about $15 million with interest.
Questions have been asked about why so little seemed to happen after the board received legal advice in 2010 that its multimillion-dollar dispute with the independent practitioner organisation could be fraud.
The board referred the matter to the National Health Board's audit and compliance team, which is part of the Ministry of Health, in late 2010. Asked to respond to Mr Rousseau, National Health Board acting national director Michael Hundleby said in a written statement yesterday the Ministry of Health did not receive the legal advice about fraud until January this year.
''The commercial dispute between Southern District Health Board and South Link Health is an ongoing commercial negotiation which the National Health Board has been assisting the Southern District Health Board to resolve.''
Mr Rousseau said those aware of the possibility of fraud included then Crown monitor Stuart McLauchlan, senior managers in the Ministry of Health, including Mr Hundleby, South Link Health executive director Murray Tilyard and the chief executives and chairmen of South Island health boards.
''I'm not suggesting that Dr Tilyard or Stuart McLauchlan are lying about the matter.
''I'm just saying they've forgotten, and I need to remind them this exists. Evidence exists. It's in the public interest that this matter gets resolved. It's a lot of money involved,'' Mr Rousseau said.
Last week, Dr Tilyard said SLH did not know the board had received legal advice the dispute was possibly fraudulent, and said SLH would have disengaged immediately from mediation if it knew the dispute was considered to have elements of fraud.
The ODT clarified the matter with Dr Tilyard, who acknowledged he had forgotten SLH wrote to the board in 2010 asking for a retraction of a suggestion of fraud that arose in mediation. He also said the claim was from a board consultant, and was not a legal opinion. This was accepted by Mr Rousseau, who said the board did not share the formal legal advice with SLH.
Mr McLauchlan, appointed by Health Minister Tony Ryall to watch over the board, was adamant this week that as far as he was concerned, he was dealing with a commercial matter.
Mr Rousseau said he had checked with health board chief executive Carole Heatly that the pertinent records from the time in question were intact. The ODT has asked for them under the Official Information Act.