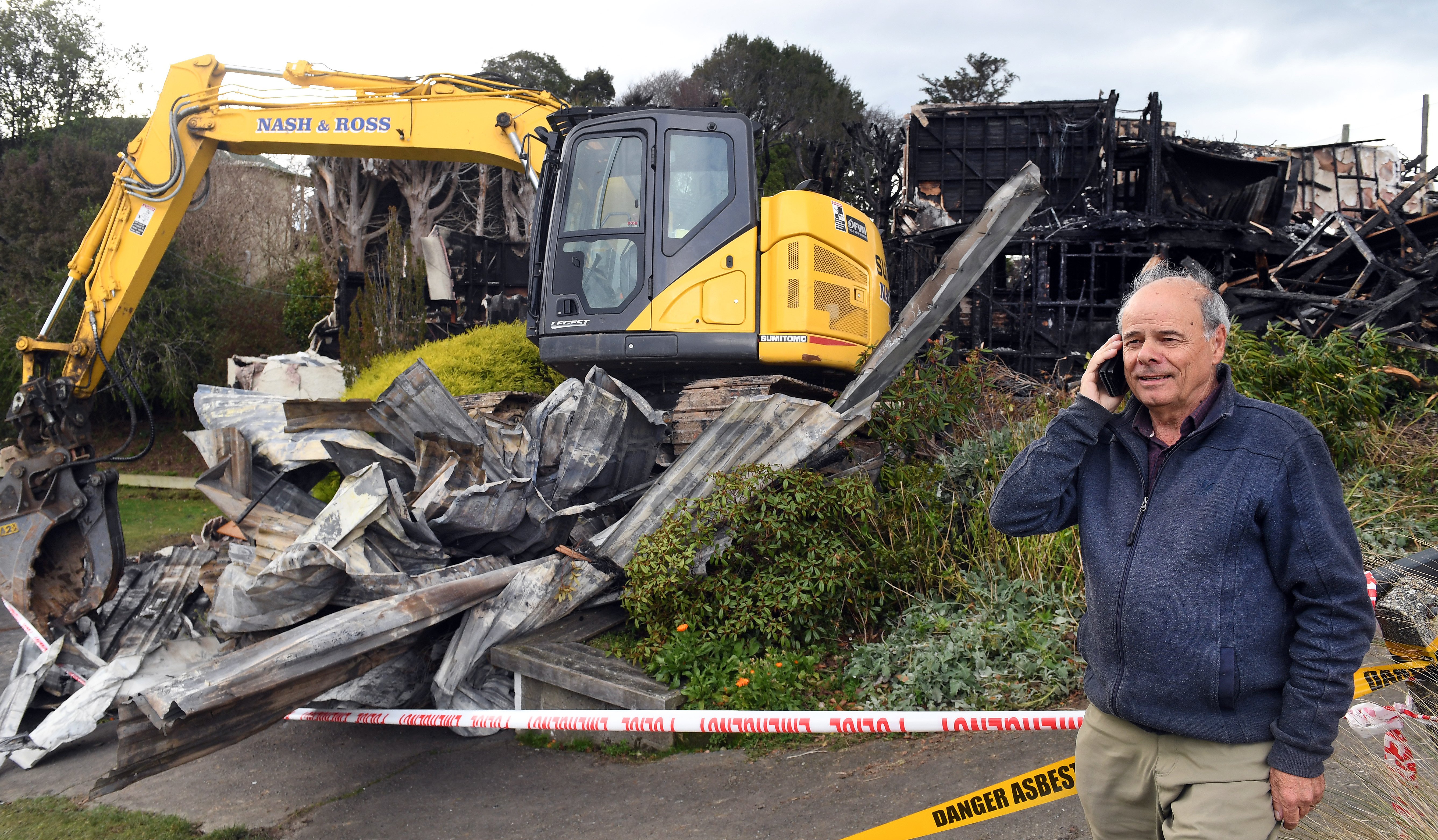 It's hoped a new venue will rise from the ashes of a devastating Dunedin fire.
Nearly a century of history was lost, and a future wedding cancelled, following a blaze that tore through the clubhouse at the Belleknowes Golf Course shortly after midnight last Tuesday.
Recovery manager Gordon Wilson said the club had a big job ahead of it.
The club was in discussions with its insurance company, and was also looking to demolish the building, likely to be done within three weeks.
While the club planned to rebuild, that would take some time.
As a result, it would take a financial hit from not being able to host events at the clubhouse, he said.
"We've got a huge income hit, and at the moment we can't use our course either."
Any scheduled events, including a wedding planned for January, had been cancelled.
Mr Wilson was confident the clubhouse would be rebuilt in time for the club's 100th anniversary in 2023.
"We're hoping to rebuild more as a venue than a golf clubhouse, but a venue that our club members can use.
"We're going to have to look at the amount of money we get with our insurance."
Ninety-eight years of historical documents, trophies and mementos had been destroyed, he said.
"Everything was lost, which is devastating for the club."
About 30 members also had items such as golf clubs stored on site and those were also destroyed.
The cause of the fire was still to be officially determined, but it did not appear to be suspicious, he said.