The fate of 56 jobs at a Dunedin research facility appears sealed after the Government approved a plan to shift them north to Lincoln. 
Dunedin Mayor Dave Cull immediately slammed the decision to cut the jobs from AgResearch's Invermay facility, and Dunedin North MP David Clark strongly indicated Labour would overturn the decision if elected next year.
The plan would result in staff numbers at the facility dropping from 91 as of September last year to 35 by the time restructuring was complete in 2018.
In announcing yesterday the crown research institute had been given ministerial approval to go ahead with restructuring, Science and Innovation Minister Steven Joyce said AgResearch had made a "strong business case for change''.
"The [restructuring] will modernise its facilities and co-locate research staff doing complementary work at the Palmerston North and Lincoln campuses.''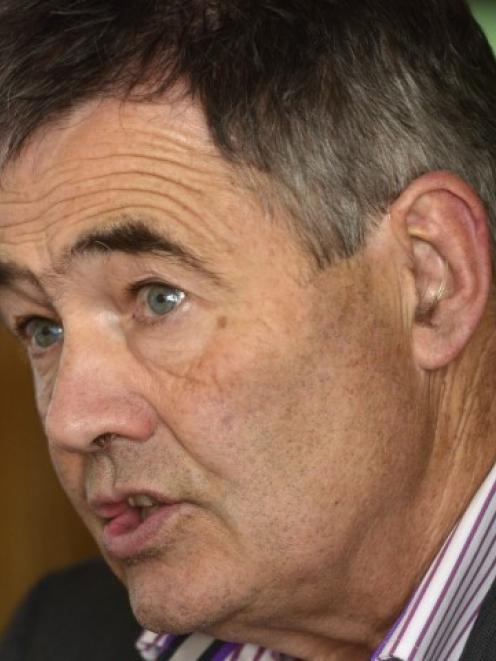 About 199 AgResearch staff positions are planned for relocation over the next four years as part of the plan.
This is 83 fewer than in the original proposal.
AgResearch would fund the programme through cash reserves, asset sales and debt.
Mr Joyce said the investment would help AgResearch grow its research capabilities and attract high-quality scientists.
Mr Cull said moving the jobs north would be bad for the regional and national economy, in particular sheep farming, which benefited from the research carried out at Invermay.
"I think it was an ill-conceived plan at the beginning and I still think it's an ill-conceived plan.''
It was yet another case of government centralisation damaging a regional economy.
Dr Clark said the Government had mismanaged the restructuring plan since it was announced in 2013 and continued delays had increased uncertainty and caused top-quality scientists to leave the organisation.
Dr Clark strongly indicated a Labour government would retain animal genomics staff at the facility if it was elected next year.
"If the majority of scientists are still [at Invermay], we would commit to keeping them.''
Mr Joyce hit back at Dr Clark's comments.
"[Dr] Clark needs to make up his mind. First he said the process was too rushed. Now he's saying it's taken too long.
"Which is it?''
He also disputed Mr Cull's claims the approval was more evidence the Government was abandoning the regions.
"The Government is making and will continue to make a very significant and growing contribution to science in Otago.
"We have increased the total annual government funding of Otago University by just under $50 million since 2008.''
AgResearch chief executive Dr Tom Richardson also disputed Dr Clark's assertion the restructuring had been mismanaged.
"The business case has taken time to complete because we've expanded plans for the programme since it was first approved by Government in 2013.
"We've done a lot more work with research and sector partners to expand the scope of innovation hubs,'' he said.
He earlier welcomed ministerial approval as "excellent news for AgResearch and the science community''.
The approval comes almost three years after AgResearch initially announced plans to move 85 jobs from Invermay north to Lincoln.
Dr Richardson said the number had dropped to 56 due to a decrease in the number of staff working at Invermay as a result of staff attrition, redundancies and relocation of some roles.
AgResearch also decided in 2014 to retain five staff who were originally in line to move.
---
Timeline
August 2013: AgResearch announces plan to move 85 jobs from Invermay to Lincoln as part of ''Future Footprint'' restructure. Opposition from local politicians and farmers; Otago Daily Times launches ''Stand up Otago'' campaign to keep jobs in Dunedin.
November 2013: Business and Economic Research Ltd criticises AgResearch restructuring case.
March 2014: Sheep breeders' meeting in Gore calls on Government and AgResearch to cancel plan; concerns over loss of ''rock star'' scientists.
May 2014: AgResearch changes restructuring plan; deer research to stay at Invermay, animal genomics staff to move.
March 2015: Auditor-general recommends AgResearch provides updated restructuring case.
November 2015: AgResearch board confirms updated restructuring plan; staff departures delayed until 2018.
Yesterday: Government approves plan to shift 56 jobs to Lincoln.
---