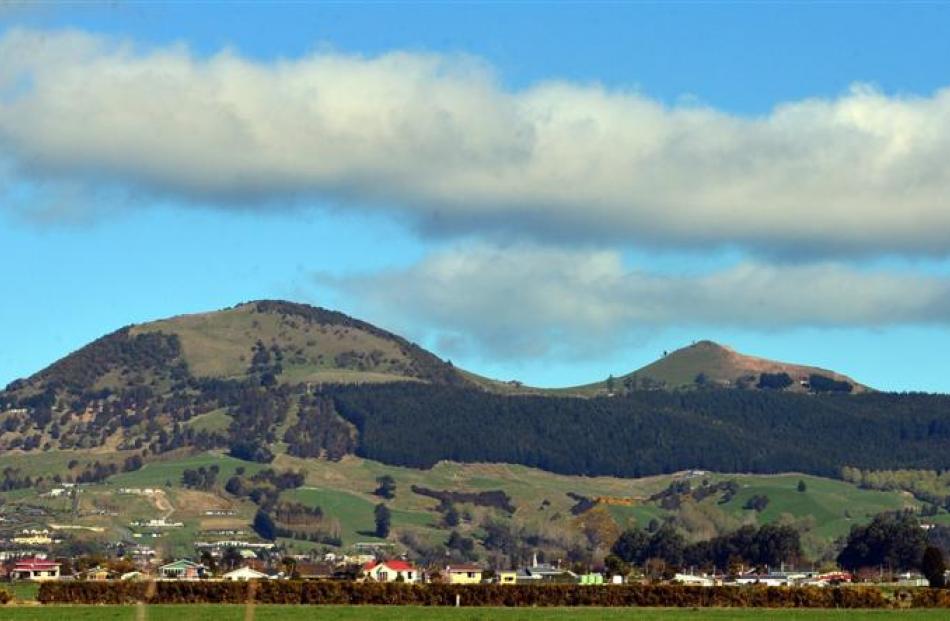 Saddle Hill Community Board members are concerned at the level of quarrying taking place on the hill while a court decision on whether it can continue is awaited.
Board member Keith McFadyen told the board last week he believed the profile of Saddle Hill had changed.
''I can see the destruction of that hill still continuing - it's terracing down ...it goes step, step, step,'' he said.
The hill profile had changed and continued to change despite a ruling to ensure it would not change, he said.
He said it seemed the owner was ''trying to get as much gravel out of that place'' as possible in case quarrying was stopped by legal action.
The Dunedin City Council has sought guidance from the Environment Court on what level of quarrying is legally allowed on the hill.
The court last year ruled no resource consent exists, or ever existed, for the hill to be quarried, but the court is still to decide if quarry owner Saddle Views Estate Ltd has existing use rights to quarry the hill and, if so, the level of those rights.
An injunction on mining the ridge line was put in place until the court made its decision. Other quarrying could continue.
Council regulatory services group manager Kevin Thompson told the board regular checks of the hill by the council showed the hill profile had not changed.
Board member Jonathan Usher asked for a report from the DCC on when the matter would be heard in Environment Court and details on action taken to monitor the hill.
Board chairman Scott Weatherall asked Mr McFadyen to take photos to record how the profile was changing.
Council chief executive Dr Sue Bidrose recently said a date for the next Environment Court hearing was yet to be set.
Saddle Views Estate Ltd director Calvin Fisher could not be contacted yesterday.