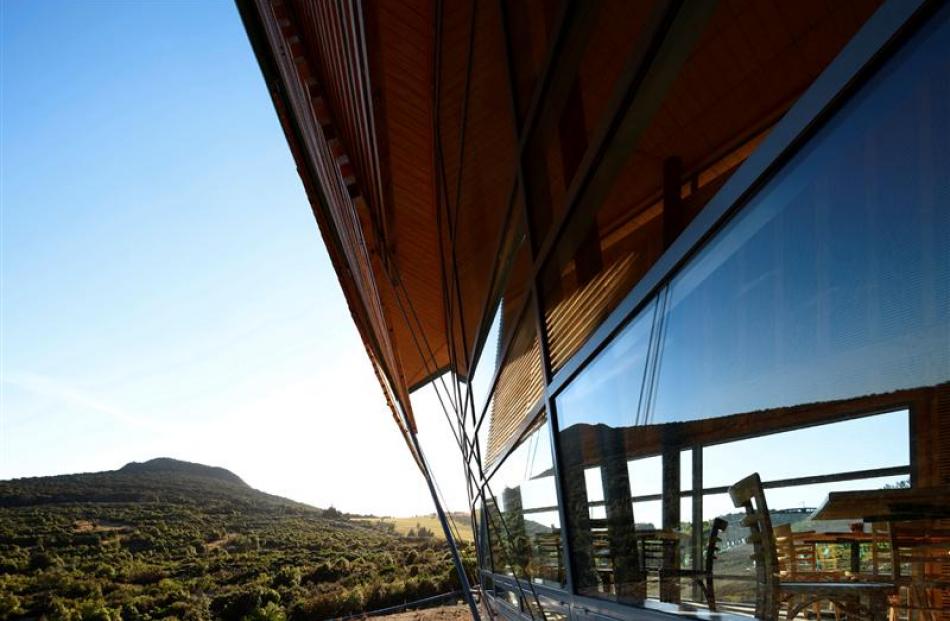 Orokonui Ecosanctuary's visitor centre has been described as an "inspirational example of sustainable architecture" by the 2011 New Zealand Architecture Awards jury.
The visitor centre, designed by Dunedin's Architectural Ecology, was one of four Otago buildings to win 2011 architecture awards and they and 20 other projects will be considered for the New Zealand Architecture Medal to be announced on May 20.
The jury said the centre provided a "sympathetic and powerful gateway" for the ecosanctuary.
"The visitor centre provides a commanding space overlooking the protected regenerating flora and oriented towards significant land forms."
It was an "ambitious strategy" to reuse shipping containers to support the over-sailing building form, the jury said.
They praised sustainability initiatives such as passive solar design and rainwater harvest.
Architectural Ecology director Tim Heath said Otago Natural History Trust wanted a truly New Zealand building that would fit into the landscape.
"A comparison of bush canopy and the canopied roofs is obvious, and there are other associations of habitat and shelter such as natural lighting, texture, colour, rainwater harvesting and thermal storage."
Orokonui general manager Chris Baillie said the award showed the building itself was an attraction, and, "is wonderful in helping raise our profile throughout New Zealand".
The other Otago buildings to win awards were the Te Kaitaka-Lake Wanaka retreat, a house designed by Stevens Lawson Architects, the Frankton bus shelter and public toilets, designed by Mary Jowett Architects, and the historic Oamaru Opera House, which was redeveloped by Williams Ross Architects.