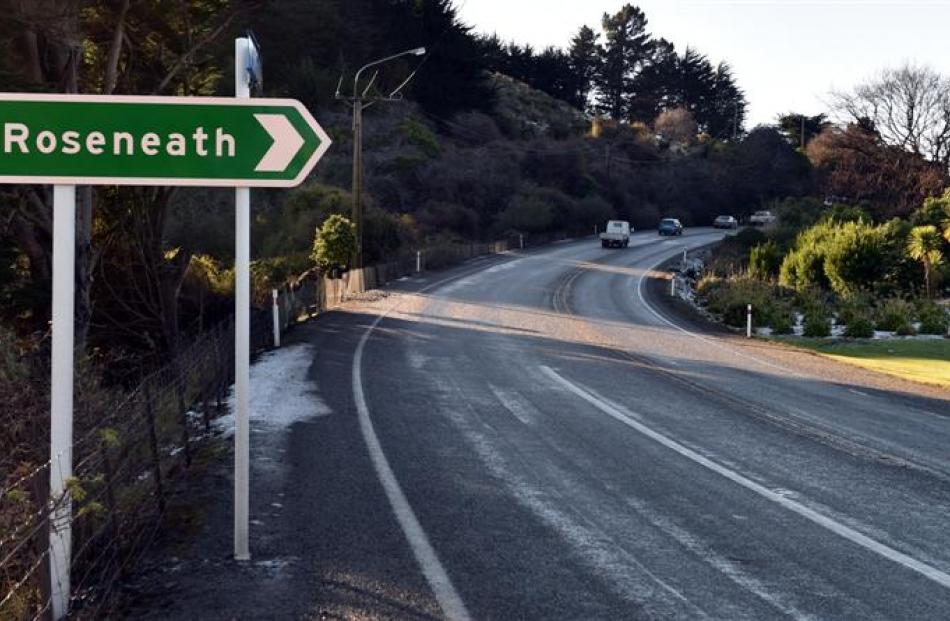 The Government will pump up to $50 million into making southern state highways safer in an effort to curb road deaths and injuries nationally.
On top of this, local roads will probably get millions more through the $1.4 billion package targeting dangerous roads over the next three years.
State Highway 88, between Port Chalmers and Dunedin, and State Highway 1 will be major beneficiaries of the injection in the South.
The Safe Network Programme will involve installing median and side barriers, rumble strips and shoulder widening on 870km of high-volume, high-risk state highways.
The programme will include $600 million to $700 million of state highway safety improvements and $700 million to $800 million of local road safety improvements.
The Government says the work will prevent 160 deaths and serious injuries annually.
The funding was announced by Transport Minister Phil Twyford and Associate Transport Minister Julie Anne Genter yesterday.
"Urgent safety improvements to save lives would be built quickly," Mr Twyford said.
"Drivers will inevitably make mistakes and it's the Government's job is to stop those mistakes turning into tragedies.
"This year, far too many New Zealanders have lost their lives or been seriously injured in crashes that could have been prevented by road safety upgrades."
Ms Genter said the Government believed it was unacceptable for anyone to be killed or seriously injured on our roads.
"Annual road deaths in New Zealand increased from 253 just a few years ago, in 2013, to 378 last year. The number of serious injuries increased from 2020 to 2836 per year over the same period."
No other industry accepted hundreds of people dying each year as normal, she said.
The first projects are expected to begin next year. National's transport spokesman, Paul Goldsmith, said the announcement showed how important  National's Roads of National Significance programme was and why Mr Twyford should have  picked it up.
"Motorists do make mistakes on our roads and we want to minimise the effects of those mistakes, but single-lane highways with a line of sticks separating traffic, nowhere to pass and lower speed limits is a poor substitute for the highly engineered four-lane state highways National was building."
Safety improvements
The Government's $1.4b Safe Network Programme includes:
• Fixing dangerous corners.
• Installing roadside and median safety barriers.
• Shoulder widening.
• Further safety improvements for high-risk intersections.
• Rumble strips.
• Improving skid resistance.
• Improving rail level-crossing safety.
• Setting safe and appropriate speed limits.