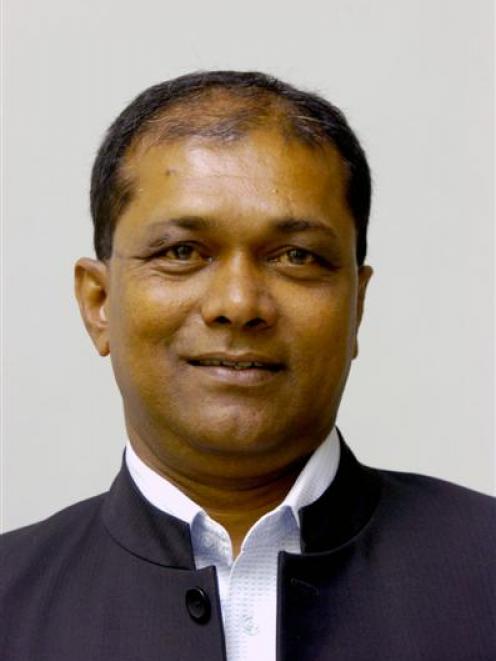 Otago Museum organisers are disappointed the Dunedin City Council's latest proposed funding will not address genuine shortfalls, but the organisation will further "tighten its belt" to cope, museum chief executive Shimrath Paul says.
In its annual plan forecast, the museum had earlier sought $4,030,000 in funding from the council for the 2010-11 financial year.
The long-term council community plan had subsequently proposed providing $3,846,000, which was about $184,000 lower, and the council's later draft 2010-11 plan had allocated $3,768,000, down a further $78,000, museum officials said.
This figure was itself $74,000 higher than the $3,694,000 allocated by the council in the previous financial year, council papers indicate.
In a recent letter to council chief executive Jim Harland, Mr Paul said local authority contributions comprised about half of what the museum spent every year to create "highly valued and successful museum experiences".
Such contributions were "integral" to museum operations and were used for "contractual and essential commitments", such as insurance, energy and core staff funding.
Staff pay was a "long-standing" issue, over which some remedial action had been taken, but it had not been resolved.
The museum has long warned of staff recruitment and retention problems resulting from lower staff salary levels at the museum, compared with northern institutions.
As the council was aware, unfunded depreciation was also "increasingly a pressing matter", he said.
It was prudent business practice to allocate funds for depreciation and this was "an area of significant risk for the museum".
The museum fully understood Dunedin faced "challenging times" economically.
"We accept that your budgeted figure may be the maximum you can allocate to Otago Museum in this financial year, given council's other priorities," he said.
Despite already being a "highly efficient organisation", the museum would further tighten its belt to operate within the funding allocated.
A thorough review of museum services would be undertaken, and some could have to be cut or reduced because the small funding rise provided was "unlikely to cover the real increases" in essential spending, such as insurance and energy.
"Not investing in an underfunded organisation at a rate greater than inflation is very quickly going to result in a negative impact on the value for the asset."
Mr Paul noted the annual investment per ratepayer in the Otago Museum ($43), the Dunedin Public Art Gallery ($39), the Otago Settlers Museum ($41), the swimming pools ($44), the Botanic Garden ($48) and the city libraries ($112).
When visitation levels - about four times higher than for the art gallery in 2008-09 and 10-fold that of the settlers museum in the same period - were taken into account, along with the Otago Museum's profile, tourism and economic contributions, community ownership and value, as well as national and international standing, the rate of return on council investment "must be agreed as considerable".
Mr Paul will make a submission on May 5, during the council's annual plan hearings.