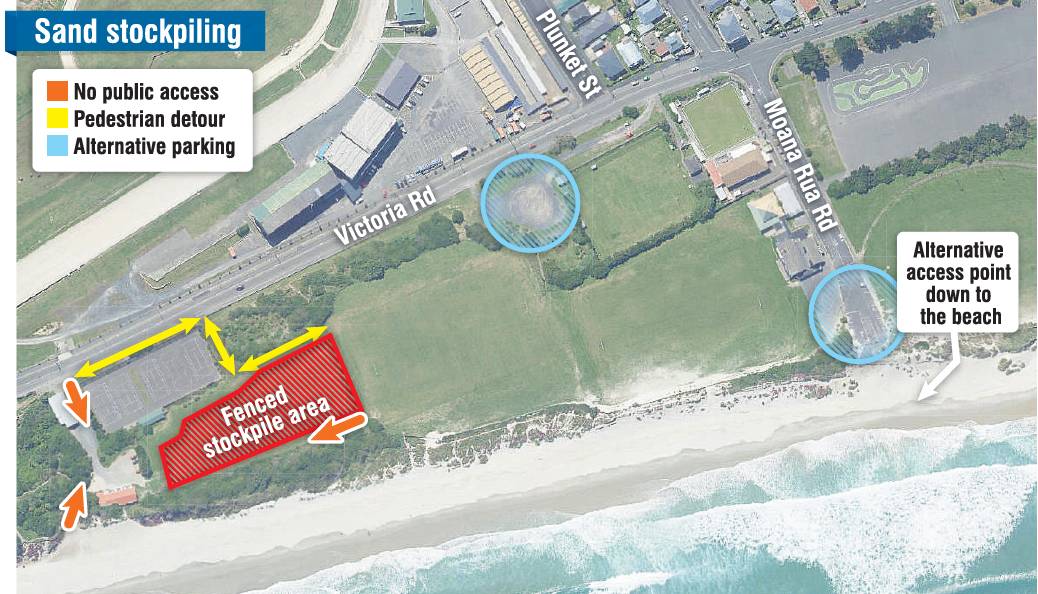 Efforts to combat coastal erosion on Dunedin's southern coast have gained another weapon with a second stockpile of free sand coming to St Clair.
About 8500cum of sand will be dumped at the western end of Kettle Park, behind the St Clair Tennis Club courts in Victoria Rd.
This comes after about 8000cum of sand was stored next to the Tahuna Park sports fields last month.
The sand is to be used for beach erosion protection and remediation work for the dunes, and has been given to the Dunedin City Council by the developer of a residential site at Tomahawk.
It was expected to take six to eight weeks to transport all the sand from Willowridge Developments' Ocean Heights site, about 30 truckloads being transported every weekday.
Willowridge Developments had offered the sand to the council free of charge, and was also paying for it to be transported to the storage sites.
The council will pay for the on-site storage costs, and savings on the cost of sand purchasing and haulage are expected to be more than $1million.
A fence was being was built around the stockpile area in Kettle Park, and the first loads of sand were due to arrive this week.
Truck movements were being scheduled to avoid school drop-off and pick-up times.
A council spokesman said the sand would be used incrementally over time.
Removal of rubble from the dune system at Middle Beach and replenishment of St Clair and St Kilda Beaches after sand-stripping storms were among the projects to benefit from the donation.