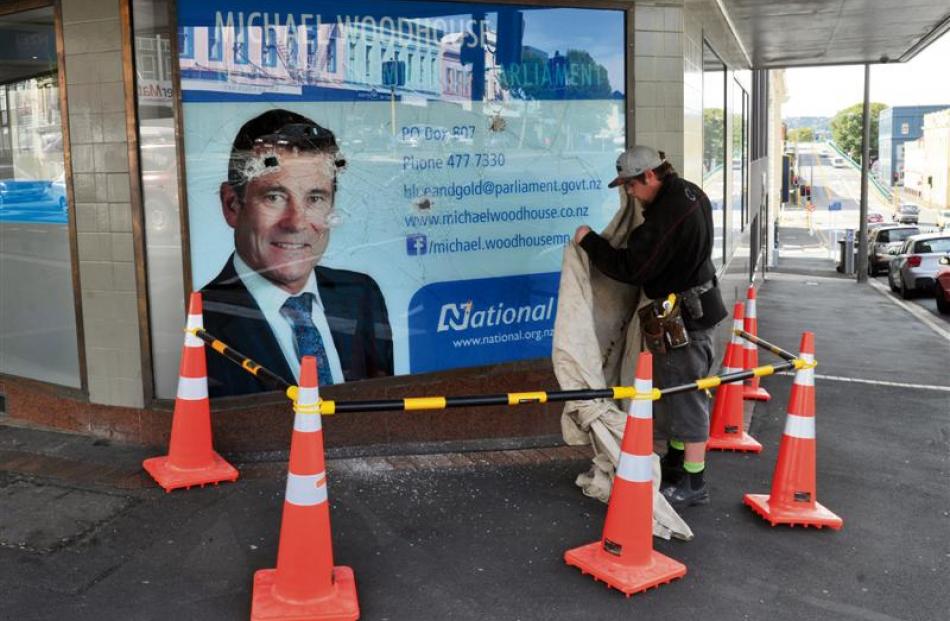 The electorate office of Michael Woodhouse MP was attacked yesterday - the third such incident in six years.
A placard-wielding protester smashed a large window of the Princes St office about 7.30am, Senior Sergeant Craig Brown, of Dunedin, said.
Police arrested a 40-year-old man at the scene and charged him with wilful damage.
He is due to appear in the Dunedin District Court later this week.
It was the third incident of intentional damage at the office, which has been based at the site for the past six years.
Mr Woodhouse, a Dunedin-based National list MP, told the Otago Daily Times yesterday: ''I am grateful to police for catching the offender, who will now go through the judicial process''.
''Incidents like these are particularly concerning for my office staff who should be able to feel safe while at their place of work.''