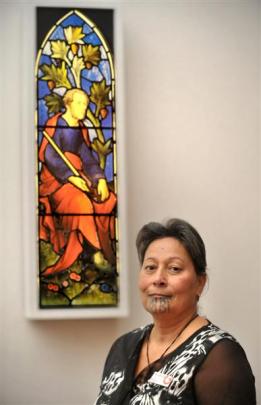 Toitu Otago Settlers Museum public programmes developer Rua McCallum with a replica of a stained-glass window from Kotahitanga Church in Moeraki.
The window features Matiaha Tiramorehu, a significant Maori leader, who protested against the loss of Maori land and began the work that became the Ngai Tahu claim.
The replica was created by exhibition designer Tim Cornelius and is a digital reproduction overlayed on to an acrylic sheet.
The replica has been put on illuminated display in the Ara-i-te-uru exhibition space.