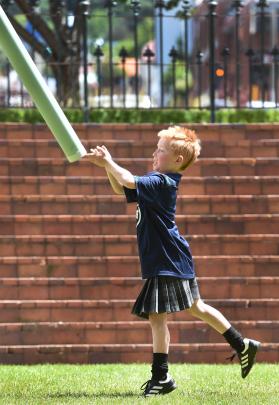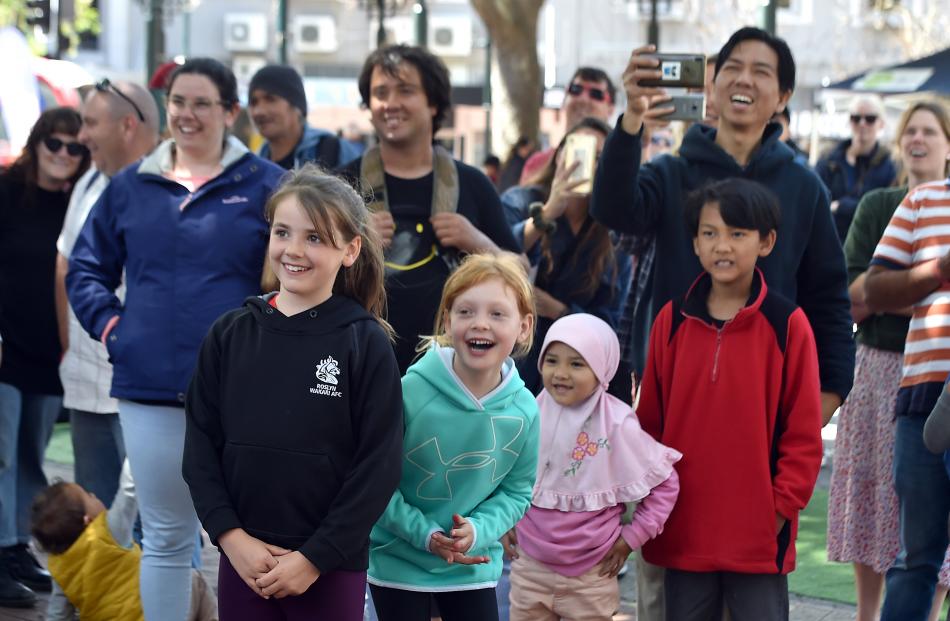 The crowd in Dunedin's Octagon was rocking yesterday.
Crowds gathered to watch strongman Danny Devine lift "manhood stones", or lifting stones — balls of Oamaru stone of up to 140kg — with ease.
The show of strength was part of St Andrew's Day celebrations, hundreds visiting the Octagon throughout the day for numerous activities celebrating Dunedin's Scottish heritage.
Highland dancing, pipe band performances and the annual haggis ceremony were all part of the fun.
Mr Devine, of Kurow, said that he first started lifting 10 years ago, when a couple he was working for began the Hororata Highland Games.
Since then, he had worked his way up the ranks and had competed in countless competitions for power lifting, including the Oceania Powerlifting Championships five times.
I've never won it — that's on my to-do list.
"It's a great atmosphere, great guys ... It's a pretty gruelling sport, but I keep coming back."
The stones belong to the Dunedin Edinburgh-Sister City Society, which had them made as a homage to a tradition where people are challenged to lift heavy natural stones to prove their strength.
Event stage manager Marion O'Kane said it was the fifth year the Dunedin-Edinburgh Sister City Society had organised the event, and it had been a success once again.
"We didn't have cruise ship passengers like we had previously, but the people of Dunedin have come out and enjoyed it.
"We're really happy. Looking around, everyone seems to have enjoyed themselves."