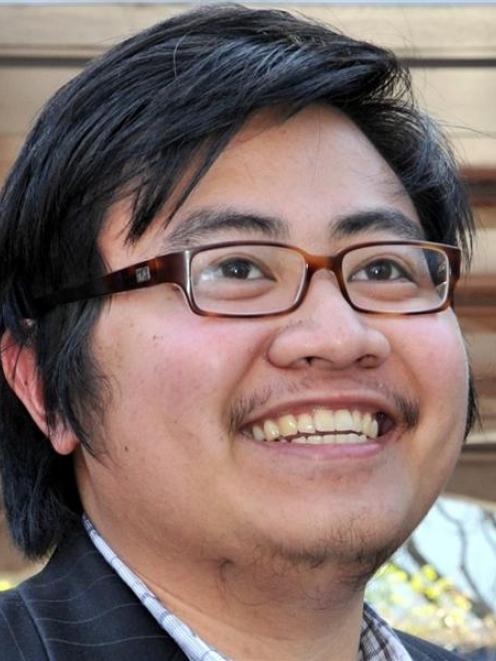 A good dose of ''hard work, dedication and Mi Goreng noodles'' will get Francisco Hernandez through what will be his first O-Week as Otago University Students' Association president.
Mr Hernandez said he had worked during previous O-Weeks as OUSA's welfare officer, but faced a much heavier work load as president.
''It's a stressful time, since there is a lot more I have to keep track of and organise. It will definitely become a 7am-to-1am-type job.''
He would also be participating as a volunteer at some events, including with OUSA's ''Are You OK?'' team, which will help students at OUSA's events who have had too much to drink.
Asked what would get him through the week, he responded: ''I would say caffeine, but I don't drink coffee, so just hard work, dedication . . . and Mi Goreng noodles.''
The effort he and other OUSA staff put in was worth it, he said, with O-Week playing an important role in the life of students in Dunedin. The week served as an introduction to university life, to Dunedin and to OUSA. It also showed Dunedin what OUSA and students were capable of, he said.
''We want to put on the ultimate experience for our members, especially for the ones coming here the for the first time. It's a showcase for OUSA to the students, who are our most important asset,'' Mr Hernandez said.
Asked if the thought OUSA had organised the biggest schedule of orientation events in the country, he said: ''I would say so.''
In organising this year's O-Week, OUSA had been able to build on the success of last year, which was the first time it held events at Forsyth Barr Stadium.
It was also a major coup being able to pull in such a large international act as Macklemore and Ryan Lewis, he said.
OUSA communications co-ordinator Alasdair Johnston said the organisation was still learning when it came to putting together events so big.
''It's just about things we have never faced before, because OUSA has never had gigs this big. We are still learning that relationship with the stadium and DCC.''
OUSA would ''definitely'' look to attract a similar-sized international act next year.
''We know there is demand . . . we just need better contingencies for 8000 people if possible.''
All 5500 tickets for the Macklemore and Ryan Lewis concert on Thursday have sold out.