Oyster lovers rejoiced as Dunedin's Best Cafe reopened its kitchen on Tuesday after a five-week shutdown.
Demand had certainly not decreased in that time, owner Jessica Marks said.
It had been so busy since, they were forced to turn away some orders, but she had been happy to see the familiar faces of loyal customers, after more than a month in lockdown.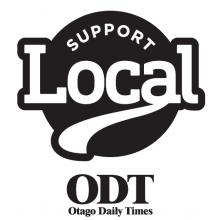 Customers were also happy to see each other, even from a distance.
"It is nice to see people again and interact ...
''Everyone is opening up more with strangers."
But reopening could not happen without plenty of administration and extra expenses.
Staff had to be trained on new safety standards, a new till system was needed and a click and collect option had to be set up — although the team found a phone order was still the most efficient option.
Despite a few "teething problems" though, Ms Marks said it had been worth it.
She had also added delivery driver to her role during Level 3, but hoped to reserve this option for those who were vulnerable or unable to leave their house.