This week Taieri Times begins a series from members of the Mosgiel-Taieri community board. The board of six was elected unopposed.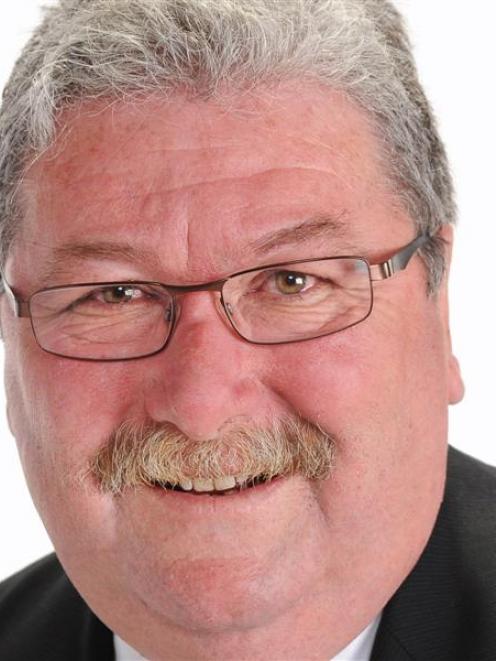 MARTIN DILLON
Mosgiel and the Taieri is the best place to live.
We have it all.
The weather, the community spirit, the friendliness of our citizens, excellent schools.
But we do lack some things, like a swimming pool open 12 months of the year.
We have heavy trucks passing through our town, with more expected.
We still have flooding issues in the main street and East Taieri.
We need more retail shopping in our main shopping centre.
We also need more jobs.
We have industrial land (some owned by the city) that needs to be promoted through council's economic strategy.
We have to unite as a community and tell the council that we are here and alive and that we want our fair share of the rates cake.
The squeaky wheel gets the oil and it is up to all of us to voice concerns.
One of the best ways is to tell us, your community board, your concerns and ideas.
We who are elected will take those points which we see as having merit to council.
But we need your ideas.
I look forward to working with our community to achieve an even better place to live.
MAURICE PRENDERGAST
As an individual who has served 24 years as a local body councillor (three as deputy Dunedin mayor) and 21 on community boards, I bring ... historical and institutional knowledge to the board table.
That said, I acknowledge the value of that knowledge is limited by the board's non-decision-making status.
Community boards were established during local government reorganisation as a ''sop'' to those who resisted amalgamation on grounds the abolition of boroughs and counties would deliver a body blow to the ''special identity'' of established districts.
Local authorities of the day were largely peopled by grey-haired elected members exhausted by the unrelenting pressure to surrender their district's identity to the new concept and were largely persuaded to buy into the deal.
I resort to conjecture, that so ''battle weary'' were the elected members of the day, they simply failed to notice this new beast would have absolutely no decision-making powers - their function would be limited to the toothless role of community advocates, because the parent council was under no statutory obligation to take their advocacy seriously.
So why bother?
At first glance, being an elected member of a community board is futile, but as an elected member I can mitigate against my powerlessness by exploiting my intrinsic knowledge.
Few have a wider understanding of basic local body law than I, and when councillors want to embark on the witless pursuits of ''borrow and hope'', they might find me in their way.
Council debt escalated 600% since I left council.
I shall not support a single capital project that involves debt funding.