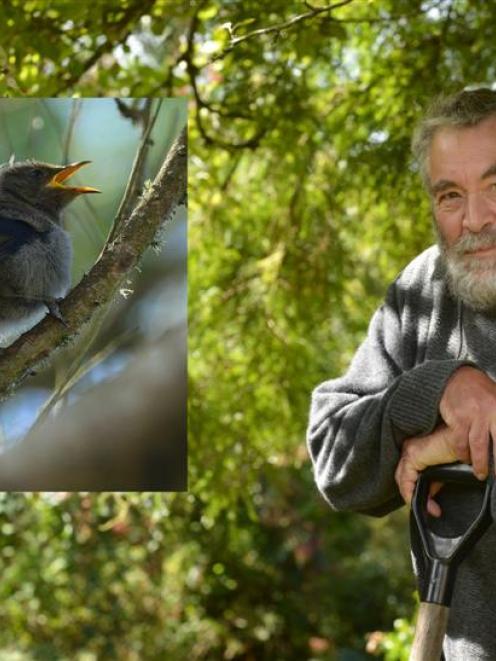 Flowers are blooming and the birds are singing as Otago Peninsula's flora and fauna regenerates without significant predation by possums.
To date, the Otago Peninsula Biodiversity Group has removed about 6500 possums in the past three years as part of its quest for a pest-free peninsula.
Group chairman Brendon Cross said in the group's February update, encouraging reports had come from Otago Peninsula residents of slow changes taking place where possums had been reduced to small numbers.
''Greatly increased crops of apples, plums and walnuts, apricots ripening on the tree, where previously, possums took the lot.''
David Lyttle, who lives on the peninsula and is the Botanical Society of Otago chairman, said dramatic changes were happening around his home, although the reluctance of all landowners to take part in the biodiversity group's work meant there were still possums around, although not in such great numbers.
As possums targeted certain plant species, growing unprotected roses or strawberries did not work and new growth and flowers on any bush or tree were eaten by them.
''This year, I've noticed plants flowering that I'd not seen before.''
The effect of fewer possums on the peninsula's native bush was more subtle but it was happening, he said.
He also had baby tuis on his property which he had not seen in more than 50 years.
''It seems fairly evident to me that the removal of possums has increased the food available for native birds such as tuis, bellbirds and pigeons and will result in increased numbers of these species.''
Mr Cross said the group was also monitoring vegetation changes in 10m by 10m plots on the peninsula for similar regeneration.
There was still work to do and the group was encouraging residents to report any sightings of possums. A ''mop-up'' of remaining possums on land from Taiaroa Head to Portobello was the next phase, he said.