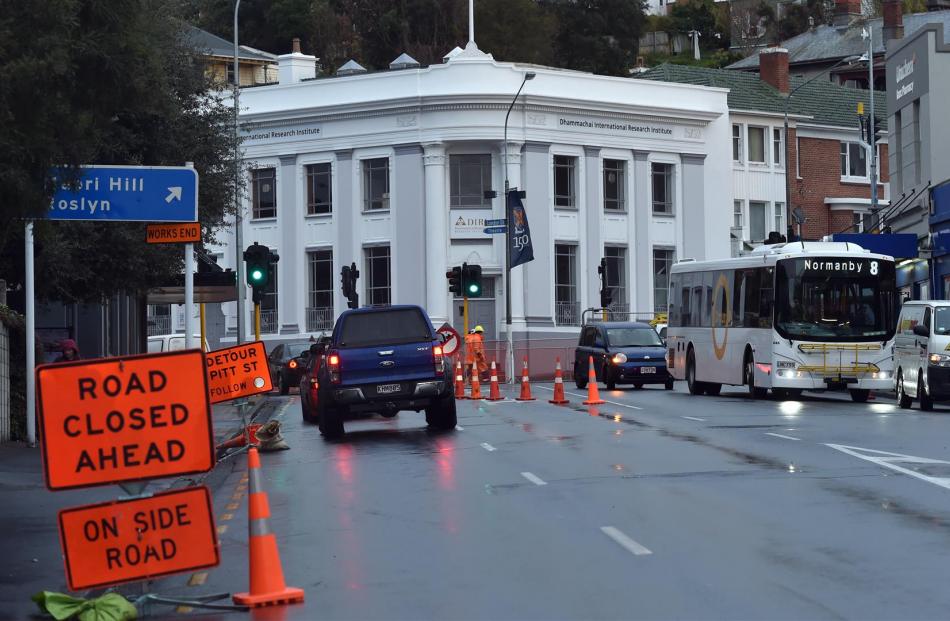 A busy intersection just got busier as Dunedin City Council contractors yesterday began work on an "urgent'' pipe upgrade in the centre of the city.
The work at the intersection of Frederick, George, London and Pitt Sts is to replace wastewater and stormwater pipes beneath the road.
A recent CCTV filming of pipes in the area found that two sections of 90-year-old pipes were cracked and needed to be excavated and replaced.
Traffic restrictions will be in place while the work is carried out over the next two or three weeks.
DCC contract delivery manager Chris Jones said, despite the disruption, there were no reports of traffic flow problems at the intersection yesterday.
The intersection was being monitored and traffic light sequences could be adjusted if issues emerged, he said.