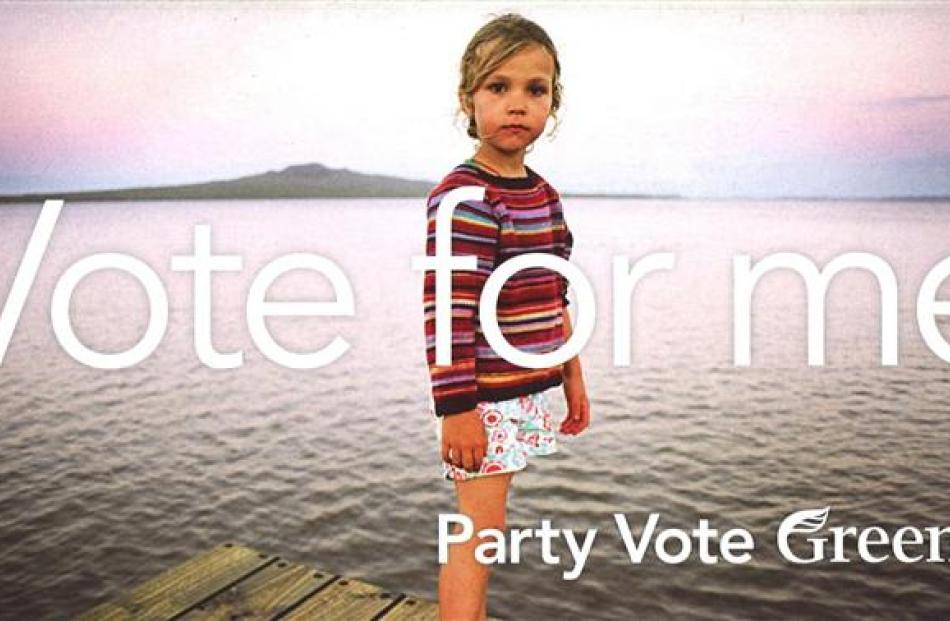 Political party ads have been hammered into roadsides. It must be election year. But what are they trying to say? Vaughan Elder asks political researcher Ashley Murchison which messages work - and which do not.
Political parties risk turning off already cynical voters if their advertising campaigns are all rhetoric and no substance.
University of Otago student Ashley Murchison has been studying voter response to both negative and positive political ads for her politics PhD, and has found people become angry if there is no policy or facts to back the rhetoric.
''Advertising is a really great opportunity to present your message in a digestible and efficient manner, but that doesn't mean that it should just be a vague message that says 'trust us, we can do better'.
''Voters want to know why they can trust you and what it is you are going to do better.''
Ms Murchison tested the response to mock negative and positive ads, both with individuals and focus groups, and found people were generally cynical about political advertising, with people using words such as ''manipulative'' and ''deceitful'' to describe political ads.
The study also showed political parties risked facing a backlash if they went with a negative campaign.
''It's not that [negative campaigns] won't work, but there is a lot of risk associated with running negative advertising.''
However, if done well, negative or fear-based advertising could be effective.
Research showed people were more likely to switch the party they voted for as a result of negative campaigns.
An example of negative advertising seen as being successful was National's Dancing Cossacks advertisement in the 1975 election, which criticised Labour Party's recently introduced superannuation as being socialist.
Positive advertising was more about ''mobilising'' support and she singled out the Green Party's advertising campaign in the 2008 election as being a good example.
It combined a simple slogan - ''Vote for me'' - with ''quite powerful and emotive imagery'', she said.
It was ''too early'' to rate the advertising ahead of this year's election but indications were that National and Labour were running positive campaigns.
An exception to this positivity was the early Green Party advertising, which superimposed a positive slogan - ''Love New Zealand'' - over negative images, for example of an oil-spill cleanup.
As in previous years, the slogans from both the major parties - ''Working for New Zealand'' for National and ''Vote Positive'' for Labour were ''pretty generic''.
• Ms Murchison runs a website repository of New Zealand political ads dating back to 1925 at www.electionads.org.nz.
The purpose of the site was partly to hold politicians and political parties - who often changed messages and policies from election to election - to account.