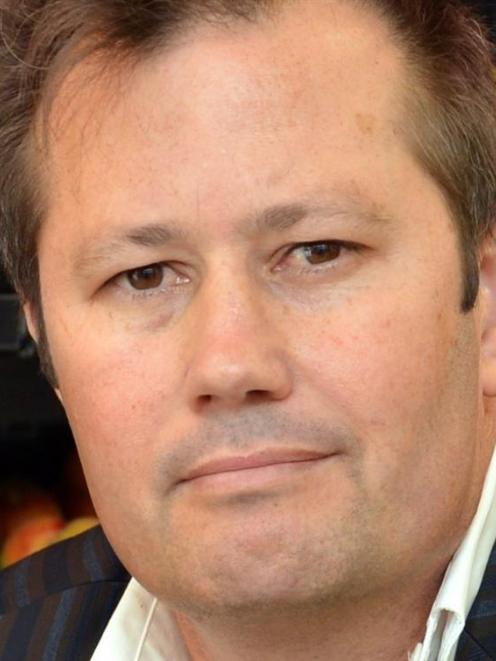 The University of Otago has rejected claims from a member of Parliament its general election media project has been taken over by the National Party.
The claims were made by Dunedin South Labour MP Clare Curran, after Otago University politics lecturer Dr Bryce Edwards resigned from political interview series Vote Chat because of differences with series producer James Meager and two others involved in the project.
''I can confirm I have been forced out of the show and that I've had concerns about partisan issues in the production of the show, but I'm not at liberty to comment any further,'' Dr Edwards told the Otago Daily Times yesterday.
In response, Mr Meager, a university staff member, said in an email he was disappointed by the ''false allegations'', and as far as he was concerned Dr Edwards left the project on good terms.
Vote Chat was launched in 2011, before that year's election.
''At all times during Vote Chat any perceived or real conflicts of interest were declared and actively managed,'' Mr Meager said.
''For every interview the final editorial decisions as to questioning fell with Dr Edwards as the interviewer.
''I also purposefully removed myself from the production of the [Immigration Minister] Michael Woodhouse interview to remove any potential conflict of interest.''
Mr Meager has been involved in election campaigning for Mr Woodhouse, National's Dunedin North candidate.
Ms Curran, who last month was Dr Edwards' final interview subject, said she would no longer take part in Vote Chat because it was run by people closely aligned with National.
''The perception is the university is condoning the National Party's political takeover of Vote Chat.''
She did not think it acceptable for senior Vote Chat project members to be involved in campaigning for National.
She understood Dr Edwards tried to address the partisan issue before a ''major falling out''.
The university should have supported Dr Edwards' determination to maintain Vote Chat's political neutrality, Ms Curran said. Mr Woodhouse labelled Ms Curran's concerns ''ridiculous'' in a short emailed response to the ODT.
''I am not going to waste my time addressing ridiculous comments from an MP who seems to focus entirely on the trivial and not on the matters which are important to the people of Dunedin.''
Otago University politics department head Prof Robert Patman denied Vote Chat was politically biased.
''Great effort has been made to ensure that research and presentation of questions is neutral and we are satisfied that the show is fair and balanced.
''The schedule of guests on the show demonstrates the lengths that have been undertaken to represent all sides of New Zealand's political spectrum.
''Potential conflicts of interest were declared and managed.
''Members of the Vote Chat team removed themselves from situations where there could be a conflict,'' he said in a written statement. Vote Chat is filmed before a studio audience at the university, and live-streamed online.
Live-streaming was temporarily halted because of Dr Edwards' departure.
Live-streaming will resume on the University of Otago website today, featuring National's Clutha-Southland candidate Todd Barclay.