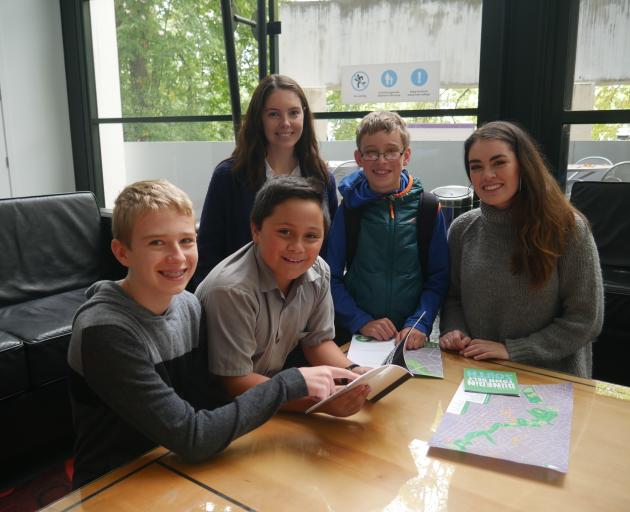 Otago Polytechnic third-year design students' latest clients were a little different than their usual ones.
That is because for the past six weeks, they have been working with primary and secondary school pupils in the Town Belt Kaitiaki programme as part of their assessment.
As part of their communication design course, the students created a logo, icon, map, website and app, among others, for the programme and presented their final designs to the group on Friday.
Design student Tiahli Curran-Hogg said being able to work with the pupils on a cause in Dunedin was a "nice change of pace''.
She enjoyed helping them build their platform so they could "continue to do their good work''.
They met the pupils at the start of the project to get a brief on what they wanted.
"The first meeting was really exciting.''
It was one of the first times the students had worked together as a class on a project and delivered an entire package.
Fellow student Danni Cuthbertson said working as a whole class meant everything they did affected each other.
"At times it really felt like we were working in a studio.
"It became a really fast-paced environment.''
Otago Polytechnic associate professor Caro McCaw said the students spent six weeks on the project, and met the pupils three times during the design process. They researched the flora, fauna and historic elements of the town belt, and learnt more about the native species and kaitiaki programme.
"They took their design skills to the next stage. It's been a really good ground-up learning project. I think it's been really successful.''
JESSICA.WILSON @thestar.co.nz