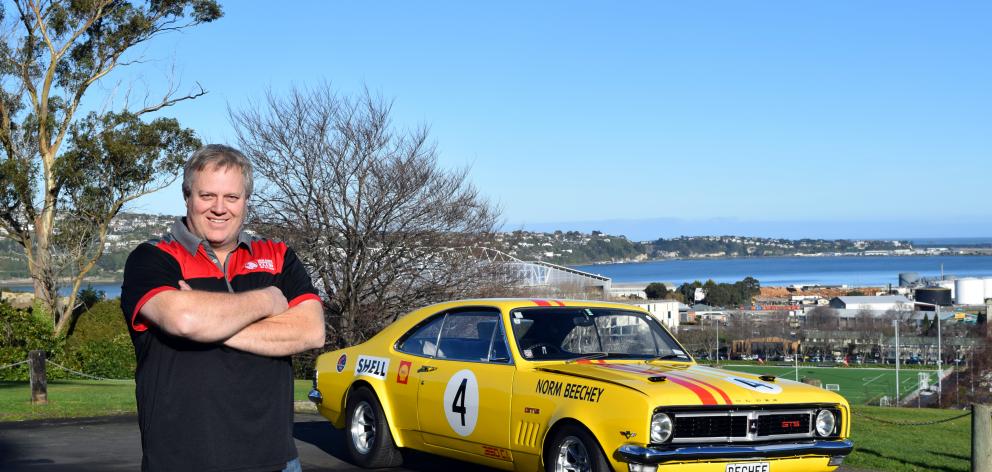 Dunedin Holden enthusiast Dave Bouman is a man of his word.
He salvaged a bodyshell of a 1969 Holden HT Monaro GTS from a farm at the foot of the Maungatua Range in 1994.
The shell was a wedding present to himself, and cost $800.
For the restoration project, he decided to build a road-legal tribute to Norm Beechey's Number 4 HT Monaro — the first Australian-made vehicle to win the Australian Touring Car Championship.
The dream had always been to own an HT Monaro GTS.
''Holden got it right when they built that car — it's the coolest of all of them.''
In a bid to speed up the project about four years ago, he made a pact to never cut his hair or shave his beard until the restoration was complete.
His hair continued to grow as the project slowly progressed — a ''long, drawn-out process'' of finding parts and working late nights and weekends in the garage.
''It was a hell of a lot of work, and I was looking feral.''
When the beard began to house spiders and get accidentally set on fire, he decided to crop it back, keeping to his pact of not shaving it.
But the hair was never cut, and reached his lower back when the project was finished at Easter.
The day after the project was complete, he and his wife drove the Monaro to the New Zealand Holden Nationals in New Plymouth over the long weekend.
The trip coincided with the couple celebrating 25 years of membership in the Holden Enthusiasts Club of Otago.
During the trip to nationals, the car, which runs a Camaro five-speed manual gear box, used $700 of petrol.
His three daughters — Caitlin, Emily and Charlotte — loved the car.
''I can't keep them out of it.''
Despite doing most of the work on the car himself, he said the generosity of others helped get the project across the finish line.
He thanked his older brother Paul for doing ''the bulk of the bodywork'', Mike White for the paint job, Graham Holmes for the signage and Mike Dee for the final assembly.
A final job remained — the wiring of the radio.
''A radio is surplus to requirements when you've got an eight-cylinder symphony.''