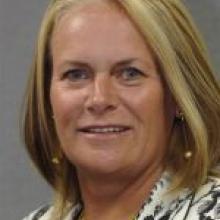 Recent industrial action by medical radiographers has helped to push waiting times for urgent CT scans in Otago out to 10 weeks.
Southern District Health Board chief operating officer (Otago) Vivian Blake told the hospitals' advisory committee this week that at the end of July the waiting time was three weeks, but by mid-September the wait for 168 patients was seven weeks longer.
The board aims to have urgent patients seen in two weeks.
The service received an average of 70 referrals a week for outpatient CT scans and only 30 appointments were available. Acute inpatient demand for the scans had also exacerbated the situation.
The delay in CT scans was considered the greatest area of clinical risk in what Mrs Blake described as a "significant backlog" in scanning resulting from the ongoing action, which is not due to finish until October 9.
Referrals were being reviewed regularly to ensure access was provided to those with the greatest clinical need, she said.
She noted the prioritisation was highly dependent on the quality of the referral information provided to specialists.
Some patients are being referred to Southland Hospital or other CT scanning providers, based on the urgency of their situation.
Information provided by Mrs Blake showed that in mid-September, 160 semi-urgent CT scan patients were waiting 14 weeks, compared with the target of six weeks, while 153 patients classed as requiring routine CT scans were waiting 18 weeks, six weeks more than the target time.
Patients who required specific dates for CT scans, such as oncology patients, would usually be able to receive appointments as requested, but in mid-September the waiting time for 64 such patients was 14 weeks.
Mrs Blake said there had been only two cancelled elective procedures as a result of the industrial action, which began in early August.
The waiting time for X-rays referred from the community had increased from five days to three weeks, she reported.
Action taken by the radiographers, who have yet to reach settlement of their multi-employer collective agreement, has included limiting cover and full withdrawal of labour over one 24-hour period.