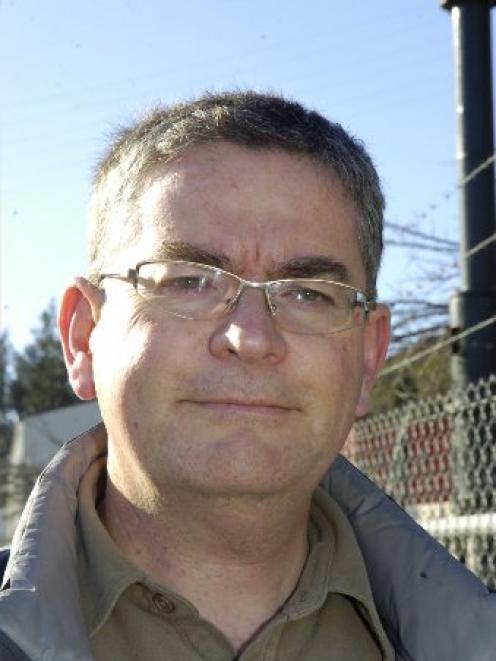 A project to link Mosgiel and Dunedin with a cycle and walkway by using abandoned train tunnels could be moving up the Dunedin City Council's priority list this year.
Tunnels at Caversham and Chain Hills would provide a flat cycle route between the two urban centres but the scheme has been plagued by delays, technical problems and a lack of funding since it was mooted nine years ago.
Dunedin Tunnels Trail Trust spokesman Gerard Hyland said the latest setback was a report from the council's group manager water and waste Dr Laura McElhone about sewage overflowing in the Caversham tunnels two or three times a year.
The council had previously agreed in a memorandum of understanding with the trust they would cap sewage manholes in the tunnels to prevent dangerous gases from building up.
Dr McElhone told the council during annual plan considerations in January that if the manholes were capped, sewage could overflow elsewhere in South Dunedin.
''What surprised me is that this is the first time this problem has been raised in the nine years we have been looking at it,'' Mr Hyland said.
He argued the project could potentially have a greater benefit to a larger number of people than other projects the council was investing heavily in, like the Portobello Rd widening and the South Dunedin Cycle Network.
Cr Kate Wilson, a supporter of the tunnels idea, expects planning resources will become available for the project over the next financial year.
''Council staff have been exceedingly busy on other matters and this one is coming up on to the radar shortly, for planning work, as resources become available.''
She said the council was looking at employing a new person in the area of cycleway development and that could provide additional resources for the project.
The sewage overflow issue was a question of ''are we fixing that problem as quickly as we should be'', Mrs Wilson said.