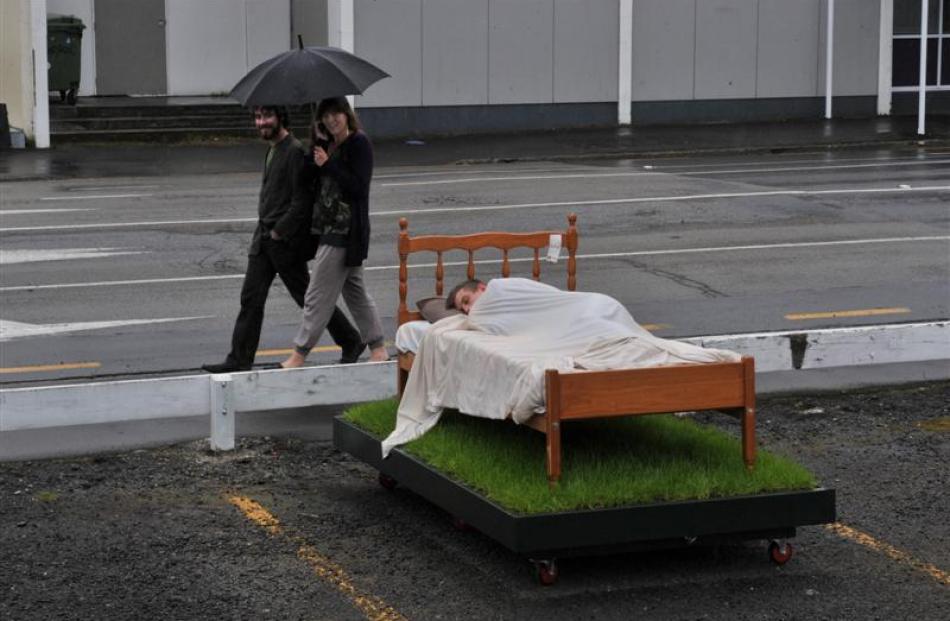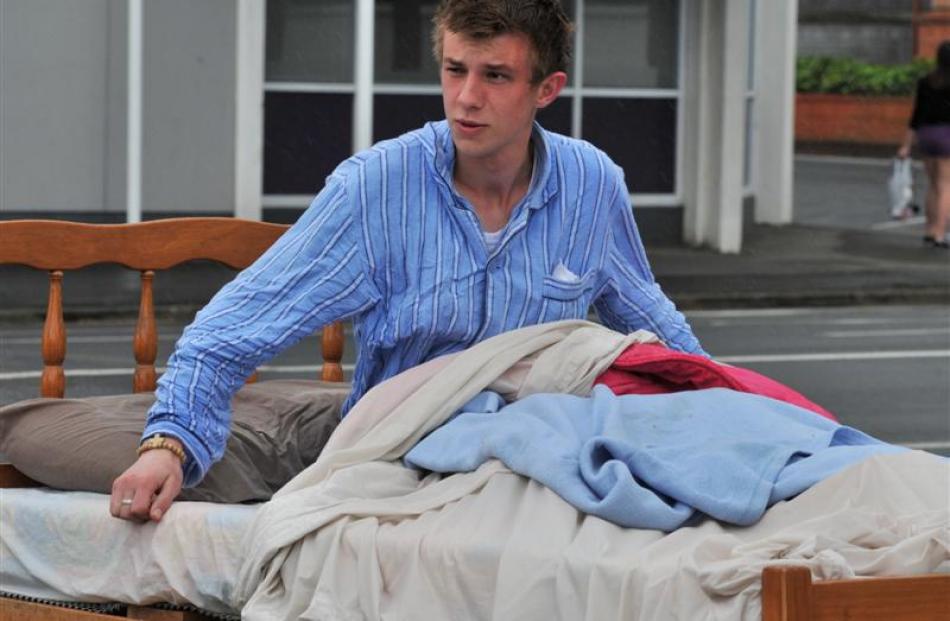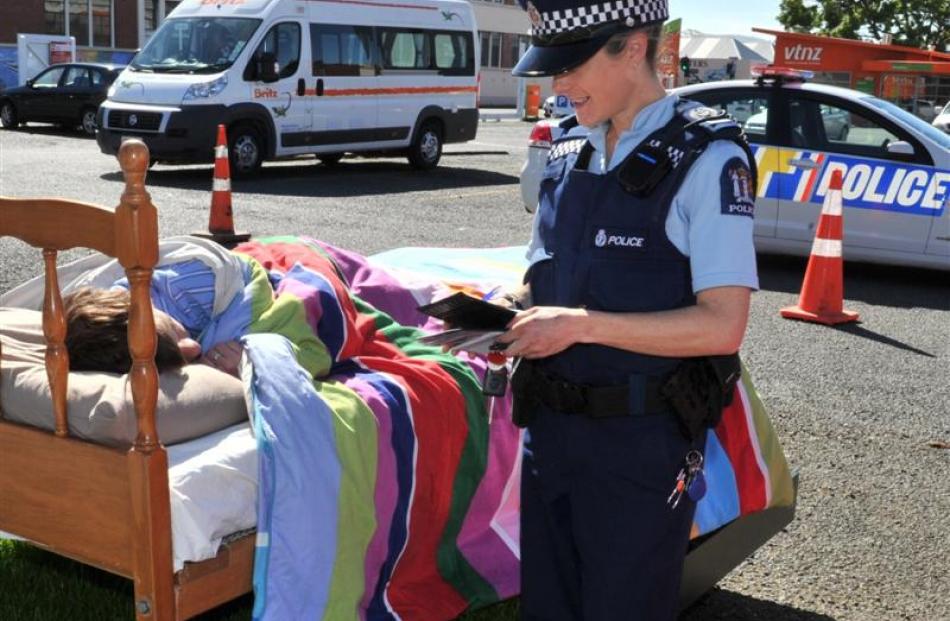 A student spending all day in bed is not really a news story.
But it is when the bed is in a public car park.
Otago Polytechnic School of Art student Clarke Hegan went deep undercover on Saturday, all in the name of art.
The 20-year-old spent Saturday sleeping in a bed in a Cumberland St car park. The bed was "parked" on a patch of grass from the Dunedin Botanic Garden.
"It's about using public land as a private space," he said.
"I stayed up all night and then took a sleeping pill at 10am and went to bed."
Mr Hegan had bought an all-day parking ticket and, for the next seven hours, he snoozed while life bustled around him.
Shoppers wandered by with groceries, car horns tooted and people took photographs.
Someone made off with his duvet early in the afternoon, so he had only the sheet for protection when the heavens opened at 3pm and the rain came.
But Mr Hegan slumbered on.
"Some people were kind and thoughtful and others weren't the nicest. But that's all part of it. I was completely vulnerable to whatever people wanted to do to me," he said.
Wilson Parking officer Andrew Gilder said it was the most unusual "vehicle" he had seen in the car park.
"There were groups of girls getting into bed with him and having their photos taken," a clearly amused Mr Gilder said.
Even Dunedin police popped around to check on the crashed-out student.
"We had a call about it and put it in the system, so we could advise anyone else who rang up what was going on," Senior Sergeant Steve Aitken said.
The installation was part of Mr Hegan's project for the School of Art "Site" exhibition next month.