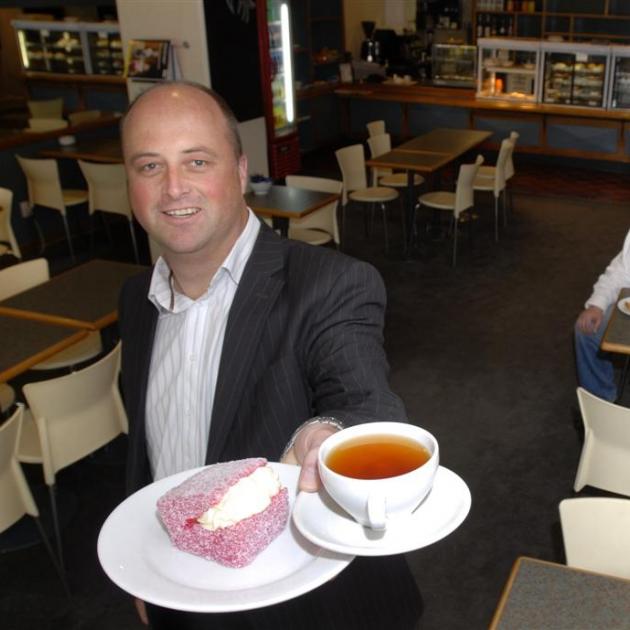 A Dunedin business has been given an ice-cream headache by dairy giant Fonterra.
The Tiptop Cafe in Princes St was granted the right to use its trademark name earlier this year by Trade Marks assistant commissioner Jenny Walden, but yesterday the decision was appealed by the dairy company in the High Court at Wellington.
The commissioner had said while a Colmar Brunton survey conducted on behalf of Fonterra showed an association between the name "Tip Top" and ice cream, the name also had an association with bread and the Dunedin cafe, owned by businessman Barry Timmings.
"Within the New Zealand market there are currently three Tip Tops - bread, ice cream and restaurant services," the commissioner's decision said.
She ruled its use would not be indicative of a connection with Fonterra in the course of trade.
The Tip Top name goes back to 1926, when Albert Hayman and Len Malaghan opened Tip Top ice cream parlours in Dunedin and Wellington.
The original Tip Top Restaurant, on the corner of the Octagon and Princes St, is now occupied by the Alibi Bar after the lease on the site was sold in 2007 and Mr Timmings reopened the Tiptop Cafe five doors south in Princes St.
Tip Top bread is also sold in New Zealand, by Australian company George Weston Foods.
Mr Timmings attended yesterday's court hearing and was philosophical about the appeal when contacted last night. "It's unfortunate that a business that was started a long time ago needed to do this, but that's just the way it is," he said.
"I respect the judicial process. But I'd have thought that the wholesale manufacture and sale of ice cream is a lot different to what we do."
Fonterra, which took over Tip Top Ice Cream a decade ago, argued the Tiptop cafe would cause confusion because it would be selling similar products, including frozen confections, non-alcoholic drinks, milk beverages, desserts, frozen meat, poultry and fish.
Fonterra said people would be confused or misled by the name Tip Top for a cafe and could think it was owned or operated by the ice-cream company.
Justice Ronald Young reserved his decision.
The stoush is reminiscent of that of the West Coast's Blackball Hilton, which was forced to change its name after objections from the international Hilton Hotel chain.
In typical West Coast fashion, the pub was simply renamed Formerly the Blackball Hilton.
- Additional reporting by APNZ