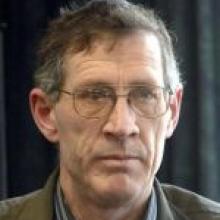 Taxis might start using bus stops in a short-term fix to drivers' concerns about parking and crowd control in central Dunedin.
Dunedin City Council senior council traffic engineer Bruce Conaghan stressed his dual-use plan would last only as long as redevelopment work at the town hall.
"The use of bus stops might give some flexibility in the area, especially if flexibility and visibility are concerns taxi drivers continue to have.
"Certainly, judging on what I saw during the weekend, it may be an idea worth exploring."
Mr Conaghan spent the early hours of Saturday and Sunday monitoring behaviour in and around the Octagon's taxi stands after safety and parking concerns were raised by city drivers.
Dunedin Taxis chairman Tony Ross joined United Taxis owner Bill Overton to last week warn that having just two night-time taxi stands in the inner Octagon was a recipe for disaster.
Fences around the town hall redevelopment, set to continue until April, had created a bottle-neck where congestion could lead to pedestrians being hurt, Mr Overton said.
Intoxicated patrons had to cross George St to queue for the taxis, then cross the Octagon carriageway to the stands on the right side of the one-way street, Mr Ross said.
Two would-be passengers were clipped by traffic a fortnight ago.
Drivers were anxious about the potential for disorder in queues that were often 100 people long, Mr Ross said.
"It is bedlam out there - someone is going to get seriously hurt unless the issue of safety around taxi stands is taken seriously," he said.
After monitoring behaviour on Saturday and Sunday, Mr Conaghan said he found the taxis were used efficiently the inner Octagon's two stands, which filled easily from the stand relocated from Harrop St to Stuart St.
Some also used a vacant bus stop as an informal pick-up and drop-off point, so a "shared space" for both buses and taxis might be considered, as part of a suite of ideas, to improve taxi access outside bus operating hours, Mr Conaghan said.
He saw plenty of intoxicated people, and long queues, but little disorder. Even so, calls from some drivers to reinstate stands in the lower Octagon would concentrate still more people near licensed premises and could cause problems.
Mr Conaghan said he planned to discuss his "various ideas" and observations with local Taxi Federation representative Bill Collie.
Any additions to the Octagon stands would be an operational matter, which would mean they would not have to be approved by the full council.