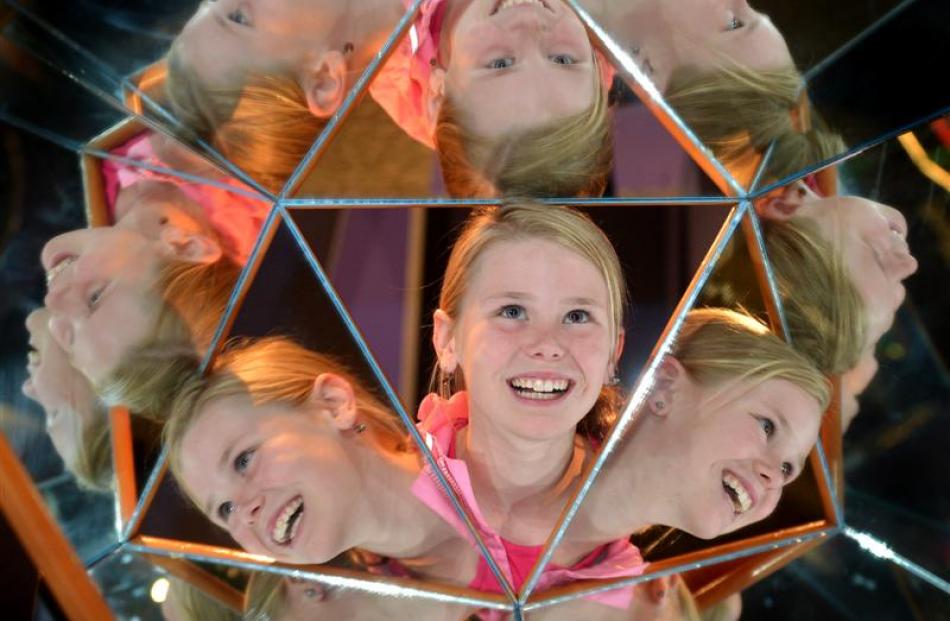 A series of quirky interactive exhibits called ''Mirror Magic'' has proved a popular addition to Otago Museum's science centre since being installed in October, museum organisers say.
Among visitors to the museum yesterday, Sophie Warner, of Winton, had arrived on a day trip mainly intent on seeing the museum's tropical forest and butterfly house, which is also part of the science centre.
But she also enjoyed taking a closer look at the kaleidoscopic collection of weird and wonderful mirror exhibits, which runs until March 3.
This exhibition is owned and was developed by Te Manawa, a Palmerston North museum of art, science and history.
This is an exchange exhibition, after the successful ''Your Face Here'' show, which was developed at Otago Museum, was displayed at Te Manawa early last year.
The 22 interactive stations that make up Mirror Magic enable visitors to experiment with mirrors of all shapes and sizes to ''investigate the properties of reflected light'', organisers say.
Clare Wilson, the museum collections, research and experience director, said maintaining good relationships with other museums was a key factor in enabling visitors to enjoy such reciprocal displays.