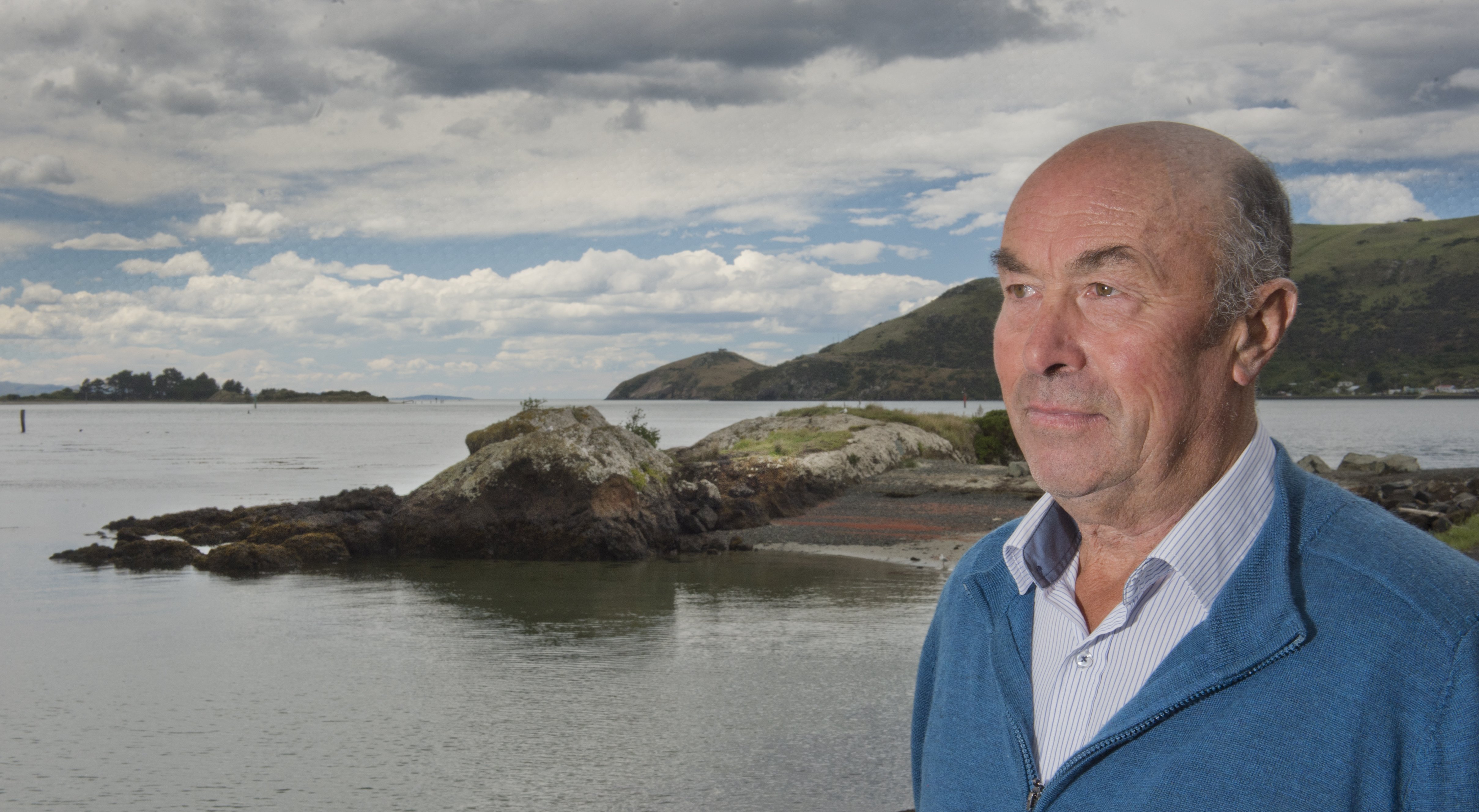 A homegrown Dunedin sea shanty with roots in the 1830s has become an unlikely viral hit. Reporter Molly Houseman explores the history behind the shanty and what life was like in the days of whaling off the Otago Peninsula.

When Nathan Evans, a 26-year-old postman from Ardie, Scotland, posted his rendition of Soon May the Wellerman Come - a song that almost definitely originated during whaling from the Otago Harbour in the 1800s - to the video sharing app TikTok last month, little did he realiseit would receive 4.3 million views and help sea shanties become one of the first notable internet trends of 2021.
People across the globe have been posting their renditions and remixes of the shanty which refers to a Wellerman - the name given to men who worked on board ships owned by the Weller Brothers whaling station, which had its base at Otakou, on the Otago Peninsula.
The unlikely popularity of sea shanties has been picked up by The New York Times and other media around the globe, and Mr Evans has since told his fans he landed a mega record deal with Polydor records.
While it is not known who originally wrote the shanty, the link to the Weller Brothers whaling station in the lyrics is clear.
It depicts the shore whalers, who would spot whales from lookouts including Taiaroa Head, and then put out the boats.
They would work the stations from about May to October and then many would go back to Sydney, which is referenced in the line "One day when the tonguin' is done we'll take our leave and go".
The whalers would look forward to the Wellermen bringing provisions including "sugar and tea and rum".
And they eventually do, as the last line concludes - "the Wellerman makes his regular call, to encourage the Captain, crew, and all."
Whalers often sang shanties, which are notoriously up-beat, to lift morale and keep spirits high.
It is perhaps no coincidence that in the midst of the Covid-19 pandemic, while many around the world are stuck at home and isolated from friends and family, ancient shanties have made a comeback.
The Weller brothers established whaling stations in the 1830s as far north as Akaroa on Banks Peninsula, and as far south as Stewart Island.
But there were three stations in the Otago Harbour and it was the second busiest port in the country at the time, behind the Bay of Islands.
Otakou kaumatua Edward Ellison, who is the great-great-grandson of the youngest Weller brother, Edward, and was named after him, believes Soon May the Wellerman Come would have originated from Otakou.
"This was the hub - I would expect it probably originated from here."
Ngai Tahu was heavily involved in whaling and many had worked for the Weller Brothers, he said.
Being familiar with the shanty, he was surprised to see it become so popular around the world all these years later.
"It is quite amazing to see it come back into use."
Mr Ellison is descendant of Mr Weller and his second wife Nikuru Taiaroa, who died after giving birth to her first child, Nani.
Nani was fed cockle juice until they could get a wet nurse for her, and she grew up to marry Raniera Ellison.
The couple were Mr Ellison's great-grandparents.
The Face of Nature: An Environmental History of the Otago Peninsula author Jonathan West said the history of the Weller Brothers whaling station began after the Weller family landed in Dunedin, at Te Umu Kuri on the eastern side of the harbour, in 1831.
They built a settlement at the rocky point, near Harington Point, now known as Wellers Rock, but it was burnt down shortly after.
The eldest brother, Joseph, then proposed to local Maori that Weller and Co, which was operating in Australia at that time, establish a shore whaling station at Otakou.
He said, although it was not documented, local Maori likely accepted the Weller's deal to obtain guns.
The whalers hunted right whales - so called because they were the "right" whale to hunt, as they were so full of oil they would often float after being killed.
The gap between 1831 and 1848 saw Maori and European coexist, Mr West said.
Many local Maori went whaling with the Europeans and held important positions on the boats, and many station leaders married into Ngai Tahu.
Mr Ellison said those marriages were strategic from both sides.
"[The Europeans] would have had trouble setting up here without sound relationships - [Mr Weller's] first marriage was also to a chief's daughter.
"From the chief's angle they were also obviously keen to have an operation like that that gained them access to technology, whale boats, and travel," he said.
But while the Wellers made a fortune from their whale oil for some time, it did not last beyond about 1848.
Mr West said called it a "boom and bust" as the whales were exterminated.
Whaling was only briefly revitalised in the 1860s by local Maori who had worked as whalers for the Weller brothers.
It seems possible the shanty could have been written by people who worked directly for the Wellers, or others who the Wellermen were supplying their goods to.
Whoever it came from, it seems unlikely they would have imagined the shanty would become a global hit some 150 years later.
Google Trends showed that "sea shanties" has been searched for more now than at any other time in Google history, and The Longest Johns rendition of Wellerman was number two on Spotify's Global Viral Top 50 as of yesterday.
But University of Otago senior lecturer in contemporary music John Egenes was not so surprised by that.
He believed it was no accident sea shanties had gone viral, especially during a time when people were experiencing the effects of the Covid-19 pandemic.
People around the world were locked in homes that, for some, were lonely, or violent, or unpleasant to be in in other ways, he said.
Music, such as sea shanties, could help people feel better and connected.
"There are some seriously hurting people throughout all of this.
"Sea shanties, if they do nothing else, they are rousing songs. They make you want to get up and sing along - that is the whole point."
Dr Egenes also likened the modern remixing of the Wellerman shanty on social media platforms to how most sea shanties came about.
Often, they were not written by an individual, but were an amalgamation of the versions and renditions people had sung over time.
"Oral tradition and digital cultures are very similar to each other in many ways," he said.
"Remixing, itself , is a direct evolution of the oral tradition of the folk process."
The references made throughout the Wellerman shanty, including to the Weller Brothers company and the right whale, made it specific to New Zealand, and most likely Otago, he said.
Although there was no "hard evidence", Hocken Collection archivist David Murray was able a find possible source of the shanty.
That was accountant David Hunter Rogers, who was born in Edinburgh in 1865 and came to New Zealand as a child.
He lived in Dunedin, in Pacific Street, where he died in 1933.
Mr Murray drew the connection as the earliest known published version of the song was in 1972 in New Zealand Folksongs: Songs of a Young Country, edited by Neil Colquhoun, who died in 2014.
Mr Colquhoun gives his source for the song as Frank Woods, Wairoa, 1969 to 1970, who told him he had learnt the song and also the song John Smith A.B. from his uncle.
John Smith A.B. was published in The Bulletin, Sydney, in 1904 under the pen name Taiwa.
Over two dozen poems by Taiwa were published in the Bulletin between 1904 and 1908, and the NZ Times had once identified Taiwa as D.H. Rogers, in January 1907.
While the Wellerman song was not among Mr Rogers' publications in the Bulletin, his work was described in the Evening Star, in 1933, as "the writing of sea songs, natural, rough ditties of the kind which sailors might be supposed to make for themselves if they were given to writing, may be reckoned a cult by itself ... D.H. Rogers, a New Zealander, wrote a couple of them, and he knew what he was doing".
Mr Murray could not confirm whether Mr Woods and Mr Rogers were nephew and uncle, or find hard evidence that Rogers wrote or collected the shanty, he said.
With or without a known author, it seems Soon May the Wellerman Come will continue to lift spirits for some time to come, as Mr Evans teases the shanty as his possible first single.