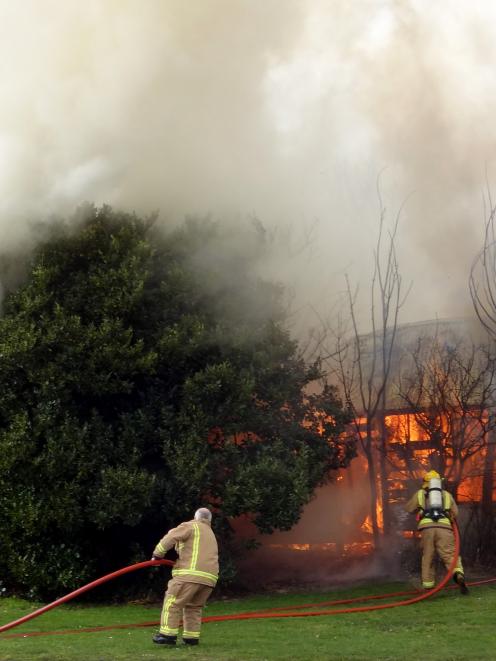 Witnesses led police to two youths alleged to have fled the scene of a suspicious fire which destroyed two Palmerston homes yesterday.
The Fire Service was called to a house fire in Tiverton St. The flames, fanned by a strong breeze, jumped to an old shed next door, about 1pm.
Both unoccupied properties were destroyed.
Constable Lesley Eason, of Waikouaiti, praised the witnesses who contacted emergency services and later led police to two local youths suspected of lighting the blaze.
''They did a great job,'' Const Eason said.
She confirmed the fire, which was believed to have been started by an accelerant, was being treated as suspicious.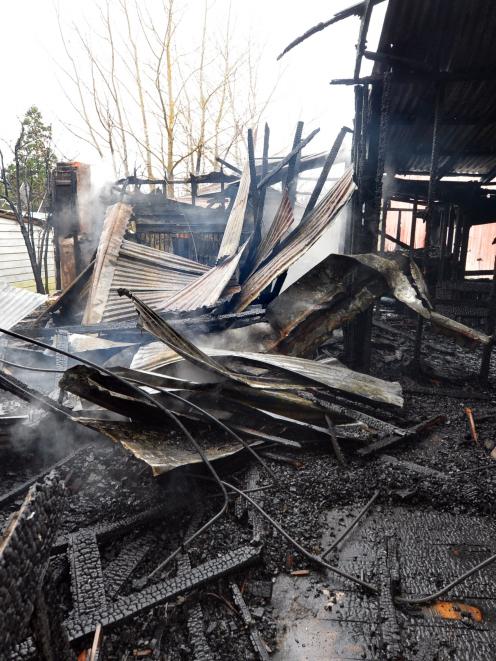 Police were also speaking to the youths about another fire at a Stromness St house after a smashed window and burnt curtains were discovered at the time of the Tiverton St fire.
''Fortunately, that didn't take,'' she said.
The Stromness St property was part of the same deceased estate as the Tiverton home.
A witness, who declined to be named, rang 111 after seeing the Tiverton St home ablaze''I went over to the [sliding door] and the curtains were falling off it,'' he said.
''When I couldn't see anyone inside because of the smoke I didn't go anywhere near it''.
A nearby Tiverton St resident said, ''I was asleep and woke up choking ... I thought it was my house on fire.''
Palmerston station officer Craig McCaw said the home and shed were well ablaze when firefighters arrived and the Waikouaiti brigade was called as a back-up.
A fire risk management officer was investigating the cause.