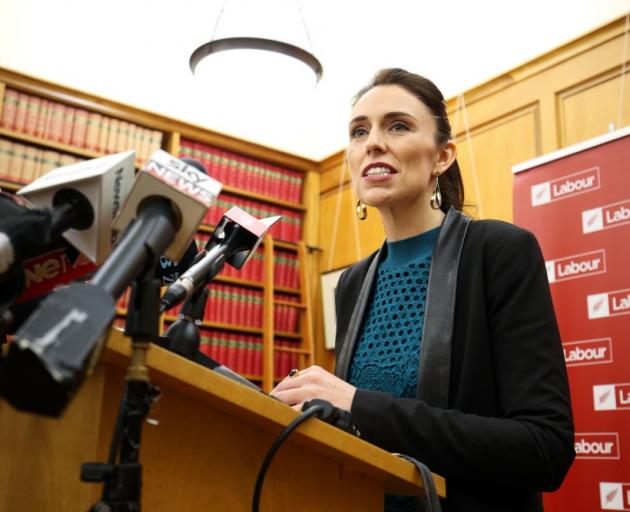 The reduction of child poverty is high on the list of things to achieve for incoming prime minister Jacinda Ardern, who will today take on the portfolio responsibilities.
During the election campaign, Ms Ardern and National Party leader Bill English squared off in debates and Mr English pledged he would reduce child poverty by a significant amount.
Ms Ardern immediately matched Mr English's claims and has shown her resolve to improve the lot of children in poverty by becoming the minister for child poverty reduction, along with the arts, culture and heritage portfolio and being responsible for National Security and Intelligence.
''My government will have a key focus on reducing child poverty.
''As prime minister, I want to see urgent progress in this area.
''That is why we will be introducing measures and targets to ensure our policies across government are making a difference to the lives of children.''
The new Government would also make restoring the New Zealand dream of owning a home a priority through the KiwiBuild strategy, she said.
The strategy required a concerted and co-ordinated effort across the cities, working closely with councils.
That was why there would be a minister responsible for housing and urban development who would also have responsibility for the Government's commitment to state housing.
During the campaign, Labour said many regions had been left behind and a new approach was needed to ensure all of New Zealand shared in economic prosperity, Ms Ardern said.
''This is a priority for my government.''
New Zealand First MP Shane Jones had been appointed minister of regional development to drive the strategy to create jobs in the regions. Mr Jones would be responsible for the new $1billion annual regional development fund.
The same minister would have responsibility for both infrastructure and forestry, which were also pivotal to providing opportunities for the region.
With the exception of NZ First leader Winston Peters, who has previously served in three administrations, Ms Ardern has four ministers with cabinet experience - David Parker, Nanaia Mahuta, Damien O'Connor and Mr Jones.
New finance minister Grant Robertson has worked previously for former prime minister Helen Clark and has close ties to former finance minister Sir Michael Cullen.
Mr Robertson will have an unusually high number of associates to help with his task.
Health minister David Clark, Mr Parker, Mr Jones and Green Party co-leader and climate change minister James Shaw will all take a role as associate finance ministers.
Clare Curran will be responsible for broadcasting, communications, and digital media and government digital services.
Ms Ardern took the opportunity to break out primary industries into their previous categories of agriculture, fisheries and forestry.
Stuart Nash, ranked 13, will be fisheries minister, Mr O'Connor (16) will be agriculture minister and Mr Jones has forestry.
Mr O'Connor is also responsible for biosecurity, something he was strong on during his nine years in Opposition.
Federated Farmers president Katie Milne said farmers would have noted the dismantling of the Ministry for Primary Industries, which was anticipated, with the splitting away of forestry and fisheries.
Mr O'Connor was well-versed in agriculture, which federation members and farmers in general would appreciate.
''This is significant in terms of the range of portfolios.
''Overseeing food safety and being a minister for rural communities are areas which directly affect our members and we're looking forward to working with Damien to get the best possible outcomes.''