A Labour-led government would seek to cash in on a tourism boom by charging international visitors a $25 levy to help grow the industry and protect New Zealand's biodiversity, it says.
New Zealand is experiencing an unprecedented tourism boom with the latest government figures showing a record breaking 1.9 million people arrived in New Zealand for holidays in the July 2017 year, nearly double the number in the July 2002 year, when the number of holidaymakers reached 1 million for the first time.
Visitor arrivals, which includes people traveling to visit friends, on business, for education and conferences, numbered 3.7 million in the year to July.
According to Labour's Tourism spokesperson Kris Faafoi, international tourists spend around $10 billion last year, supporting more than 300,00 jobs. However, there has been growing concern about the strain on infrastructure. "Councils are facing increasing pressure to support growing numbers of tourists without the funds to do it," Mr Faafoi said.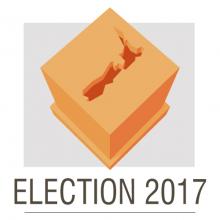 Excluding New Zealand citizens and residents, 3 million people visited New Zealand last year, meaning a $25 levy will raise $75 million a year, he said.
Of that, 60% of the fund ($45 million per year) will be used to grow the tourism industry and 40% ($30 million per year) will be used to protect biodiversity and ensure conservation is properly resourced.
"It's only fair that the cost of these important projects is recouped from the international visitors that enjoy them. This will help take pressure off local communities and councils from increasing visitor numbers," he said.
According to Mr Faafoi, there was no evidence that such a levy would impact tourism numbers as international visitors spend, on average, more than $3000 in New Zealand and more than $1000 on airfares.
The levy "would add less than 1 percent to this and is far less than the variability in airfares," he said.
Late last week, the National Party said it planned to double fees for international visitors on the five most popular Great Walks and increase them by 50 percent on the other Great Walks and backcountry hut passes if its re-elected.
The Green Party has also said it would change international tourists a $20 levy.
The latest polls show a narrowing gap between National and Labour, ahead of the election on September 23.
- BusinessDesk