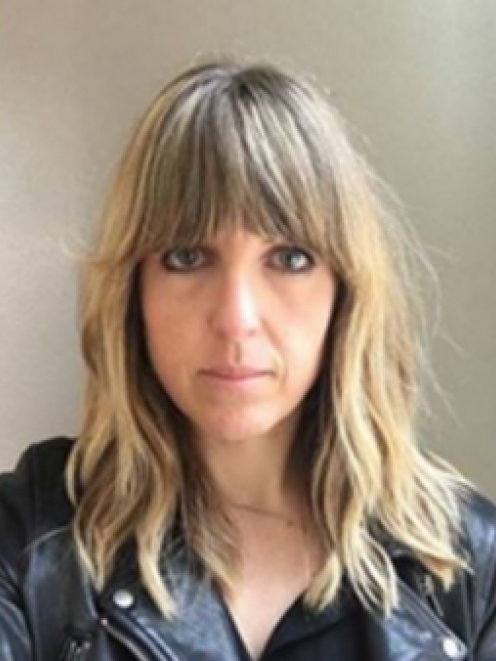 Trapped for three days under the hot sun and badly injured after falling in a US desert, a Kiwi hiker prepared for death, thinking "nobody's going to know I'm missing".
As Auckland woman Claire Nelson lay in agony and alone with a broken pelvis, she was forced to drink her own urine to fight dehydration, terrified she would be attacked by snakes.
She had almost given up hope when she heard a rescue helicopter buzzing overhead, with searchers calling her name over a megaphone. She successfully signalled to the crew by waving a t-shirt and hat tied to a stick.
Kiwi survival expert Ian Barnes praised Nelson's ability to keep enough of a clear head to survive about 72 hours in such unforgiving conditions.
The 35-year-old's harrowing tale of survival has stunned rescuers and medical staff, her mother told The New Zealand Herald last night.
Otaki woman Maggie Hickton said rescue personnel discovered her daughter lying badly hurt in a dried-out creek on Friday (California time).
"She's actually in good spirits but she's still in shock," Hickton said.
"It was three nights in the desert with a broken pelvis. She's gone through all those thoughts about thinking she's going to die."
Nelson was hiking in the Joshua Tree National Park in California when she slipped and fell.
"She stepped off the trail and rolled on a stone."
Nelson lay for three days unable to move, exposed to the sun with only a t-shirt and shorts for cover, trying to move the pieces of clothing around for shelter.
She was due to meet with someone on Thursday, and hoped when she didn't turn up they would send rescuers to search for her.
Nelson was thinking, "nobody knows where I am, nobody's going to know I'm missing" but she needed to "hang on until Thursday" and hope someone would save her, Hickton said.
"When no one came searching on Thursday she really felt she was going to die. She couldn't move and the sun was fierce. At night she was petrified of the rattlesnakes and other things."
Nelson used the cap of her sunscreen bottle to collect her urine to drink.
"Classic survival stuff but none of us ever expect to have to do it," Hickton said.
By Friday, Nelson truly believed she was a "goner", Hickton said. Then she heard the chopper.
"She said they flew over a few times but then she put a t-shirt on top of her hiking stick and her hat on top and waved it furiously. That is what caught their eye."
The crew spotted Nelson's signal about 4pm on Friday (local time) and were able to rescue her and fly her to hospital.
Hickton was still feeling "wobbly" after getting off the phone to her daughter yesterday afternoon. She plans to fly to the US on Monday, when Nelson is due to be operated on.
Hickton first started getting worried when she hadn't heard from Nelson or seen her post on social media for a while.
Friends worried that Nelson hadn't been in touch raised the alarm, and a search was launched on Friday morning. Six hours later, she was found.
Nelson is a freelance writer who grew up between Auckland and Wellington.
She lived in the United Kingdom for 12 years and worked as a sub-editor on Jamie Oliver's magazine. She had been travelling through Canada when she took a break to cat-sit for friends at their home in Joshua Tree, California.
She was going hiking "most days" while in Joshua Tree, until the accident happened.
Nelson faces a long road to recovery.
"Everybody in the hospital is saying they can't get over she's still alive . . . it's not often they get somebody out alive after that."