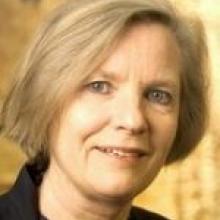 Male and female colleagues would know each other's salaries under a proposed pay equality Bill which would remove an employer's ability to keep them secret.
Equal Employment Opportunities commissioner Dr Judy McGregor told the Weekend Herald that the number of women who did not know if they were receiving equal pay was disturbing.
She has drafted a Bill which would mean a woman doing the same work as a male would be entitled to know what he was paid.
Her move follows the furore over Employers and Manufacturers Association chief executive Alasdair Thompson's comments that women were paid less in part because they took more sick days because of their periods.
Mr Thompson yesterday stepped down from the Auckland Council's business advisory panel, and his future with his employer hangs in the balance.
Air New Zealand yesterday said it had pulled out of the EMA after chief executive Rob Fyfe was approached by staff concerned about the company's ties to the association.
Mr Thompson made his comments in reaction to a private member's Bill from Green MP Catherine Delahunty, requiring employers to provide information to workers and unions about ranges of income paid to their male and female staff.
The Human Rights Commission Bill promoted by Dr McGregor goes further, requiring an employer to disclose, on request from a staff member, what an individual of the opposite sex doing equivalent work is paid.
Dr McGregor - who is paid $205,695 a year, the same as her male counterpart Race Relations Commissioner Joris de Bres - said the Bill also provided for the worker requesting the information to ask a labour inspector to check its veracity.
Ms Delahunty said from Samoa last night that she believed the two Bills were complementary, and that she would be prepared to considered sponsoring the commission's initiative if asked.
But Dr McGregor said that although the commission was offering the Bill to any MP prepared to sponsor it, the ideal solution would be for the Government to do so - to give it a proper chance of passage through Parliament.
Private member's Bills are at the mercy of a ballot, which can only be held on Wednesday evenings.
Dr McGregor said many sectors used confidentiality agreements around pay as a way of under-valuing their female employees.
"It's not that employers would have to go to the noticeboard and put up a whole list of pay rates. We're not for a minute suggesting that.
"What we are suggesting is that if someone asks an employer, they are obliged to tell," Dr McGregor said.
Similar legislation had recently been introduced in Britain and had not led to the sky falling in, she said.
In New Zealand new female graduates are paid on average $5000 less than male graduates and as they progress the gap can increase. In the public relations industry there is a $41,539 variance between men and women with 15 to 19 years in the profession.
Revealing pay would help women negotiate better for themselves and unions on their behalf.
"We have got to think of new ways, in my opinion, of approaching the problem because it's not going to cure itself. It hasn't to date and it's not likely to." EMA spokesman Gilbert Peterson said the association's board was still deciding how it would deal with Mr Thompson.
The process has been delayed for "unforeseen circumstances beyond the EMA's control" but just what those circumstances are, Mr Peterson would not say.