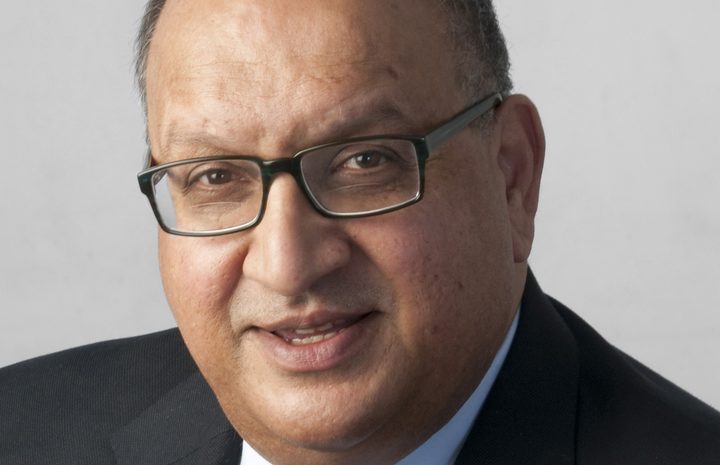 The head of the Royal Commission of Inquiry into Historical Abuse in Care, Sir Anand Satyanand, has announced he is stepping down from the job.
Sir Anand has chaired the high-level inquiry since its establishment in February.
The former governor-general has been appointed Chancellor of Waikato University - for a part-time governance and ceremonial role - and will start a four-year term in November.
He is replacing former prime minister Jim Bolger, who retired from the role last month. The Government now has until November to find a replacement.
Sir Anand said he was leaving the Royal Commission because the workload increased markedly when the inquiry's scope was widened to include faith-based institutions.
It had been a privilege to chair the inquiry, but now that its set-up phase was almost complete it was the right time to step aside, he said.
"The scale and the trauma of the emotional, physical and sexual abuse experienced by many people in this country is profound.
"The Abuse in Care Inquiry is a once in a lifetime opportunity to change how New Zealand cares for children, young people and vulnerable adults."
When implemented by the Government, the inquiry's recommendations would see children and young people thrive in safe environments, not abused or neglected, he said.
Since its establishment, the Royal Commission has been heavily criticised for how it is operating and for appointing a gang member into a key role.
Sir Anand said he was aware some people had had unfortunate experiences with the inquiry.
"We have taken on board what has happened, have worked out why it has happened and if there has been a mistake, or something wrong occur, there have been steps put in place to fix that."
He said he made the decision to quit earlier this year, after his 75th birthday, and had signed up to the job, thinking it would be part-time.
"I don't there's been any week since the beginning of last year, where I've had three days, it's usually been four, and most often five. It has been a significant piece of effort."
Commission executive director Mervin Singham said the inquiry's good work was largely due to Sir Anand's drive and determination.
"It was Sir Anand who pushed for the inclusion in the Inquiry of faith-based institutions, reference to Te Tiriti o Waitangi.
"It is noteworthy that the government accepted the recommendations as appropriate and necessary, and supports the direction the Inquiry is taking."
Sir Anand will attend the inquiry's first public hearing in October where commissioners will hear evidence from expert witnesses.
Survivors are being reassured the unexpected resignation will not disrupt the inquiry, or compromise its credibility.
Mr Singham acknowledged it was an "unexpected" development, to have a chair of such a high profile inquiry resign at this point.
"But when he started the Inquiry he thought it would be completed by 2020, 2021 at the latest, with the extension he felt it's time he spent more time with his family."
He denied it was a blow to the credibility of the Inquiry, or that it would cause undue disruption.
"We're in good hands, we have a strong secretariat, the Commissioners know what they're going to do into the future, I think the wheel has already started turning and will continue to until the completion of the inquiry. So I don't think it's going to be destabilising."
Sir Anand would still be in the role for another few months, Mr Singham said.
"That'll give the Government ample time to seek out a new chair with the right skill and capabilities, leadership qualities to lead the inquiry into 2023."
He promised survivors there would be no impact on them, and no-one would have to come back and repeat their story.
"No, that is not the case at all. Every survivor who's come to the Royal Commission, their stories, their accounts of abuse, form a part of the fabric of the inquiry, up till the end of the inquiry.
"So there will be no need to retell stories or anything like that. I'd like to reassure survivors, that they're coming to a safe place, that we will treat them with respect with kindness, compassion, we will value the story of abuse."
There have been controversies about some of the processes the inquiry has adopted and the appointment of gang member Harry Tam into a key role.
But they had nothing to do with Sir Anand's resignation, Mr Singham said.
"We have have faced a number of challenges but we've been listening and learning and incorporating what we've heard by way of feedback into the way we do things, and we will be doing that right until the end of the inquiry."
Sir Anand will continue to be paid by the Royal Commission until he stops working for the inquiry in November. He will not receive a payout when he officially leaves the role.