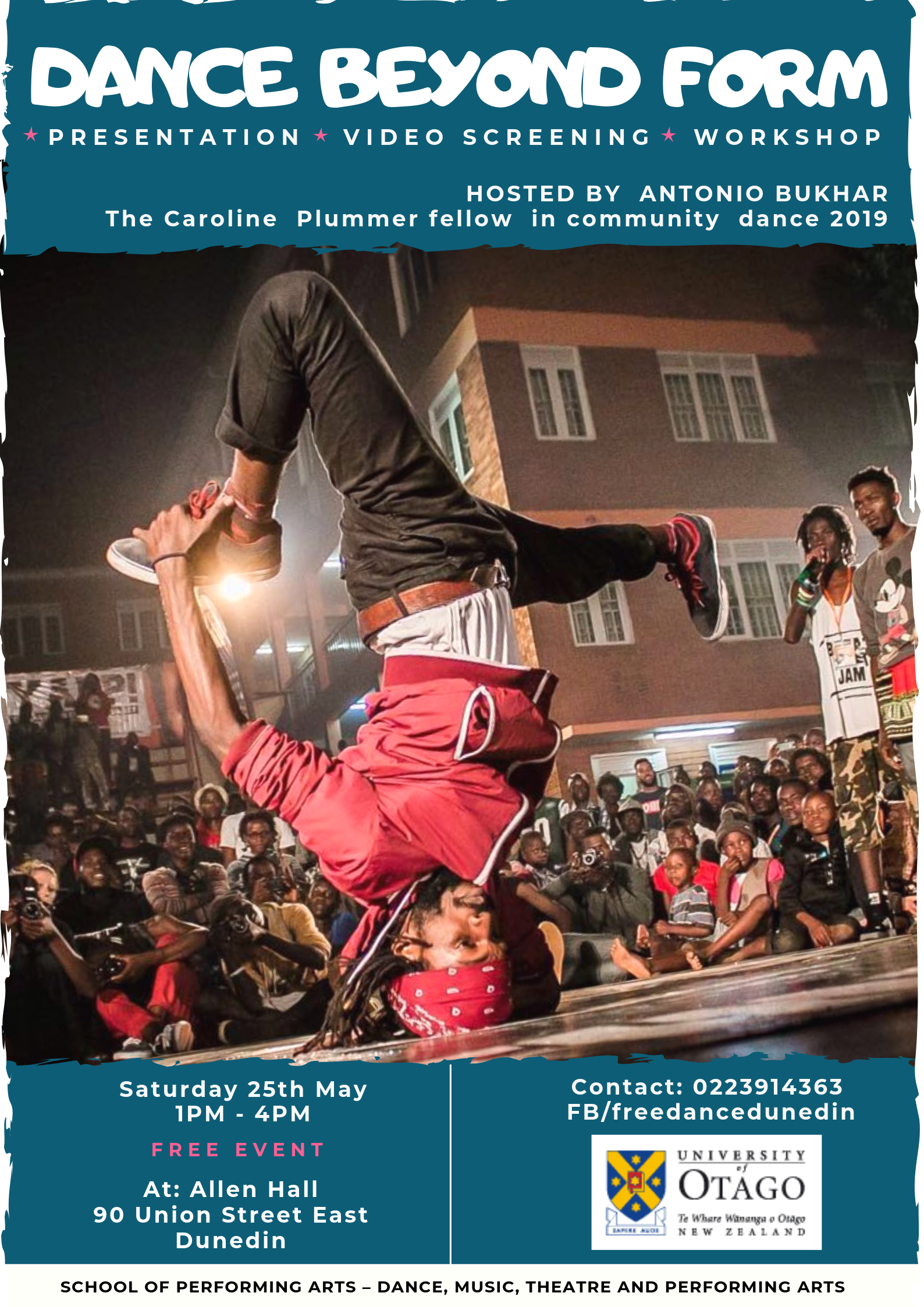 I am Antonio Bukhar Ssebuuma a professional dance artiste from Uganda, The Caroline Plummer fellow in community dance for 2019 at the University of Auckland.
On Saturday 25th May, 1 pm to 4 pm at the Allen Hall (90 Union st.), I shall be hosting a free event called Dance Beyond Form. I will be sharing perspectives of how dance could be a great tool in building communities and bridging gaps between people of various backgrounds with the overall focus of celebrating diversity.
The event will include a slide show and video screening sharing narratives from my previous experience across the globe and my current project I am doing in Dunedin. Then, we shall end with a practical dance workshop that is open to all levels of experience. Therefore I advise all attendants to come in with comfortable clothes and shoes but, they can decide on whether to join the dancing or not when the time comes.
For more impressions, please visit the FREEDANCEDUNEDIN page on facebook.