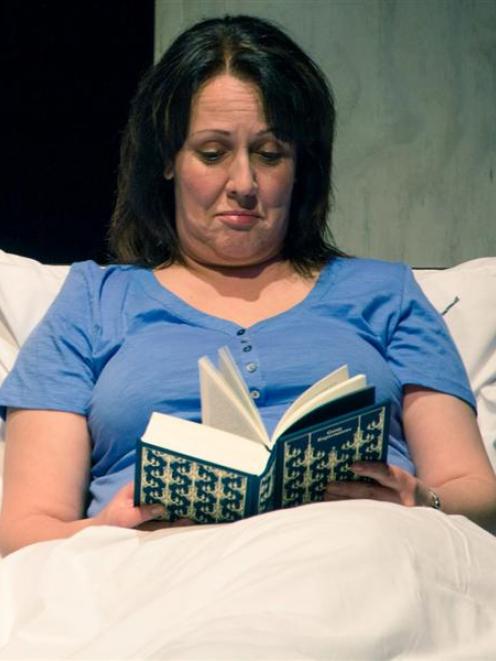 There is something about being a tourist that cranks my quaw.
It probably dates back to a shiveringly embarrassing experience in Florence 17 years ago when a local fired a ferocious Baa at me, as I sheepishly followed our tour bus group towards the Uffizi Gallery.
If I am in San Francisco, I would much rather sit in a bar or cafe and watch, listen and meet, than see the Golden Gate Bridge or Alcatraz.
And yet the tourist still beeping quietly within wants me to see Bob Dylan in Christchurch on September 10, the man who changed my life in the '60s but who now rearranges his songs to the point of unrecognisability, and barely allows us to even see him because he doesn't allow big screens.
I went and saw the actress Maggie Smith in Wellington a few years ago partly as a tourist.
But also because I knew she would be the dog's bananas.
I sat a couple of rows from the front and was mesmerised, every facial twickle astonishing.
And it is facial twickles that separate the great ones from the many, many good ones.
Rima Te Wiata is in Dunedin right now appearing at the Fortune Theatre's production of Jumpy.
Even Maggie Smith would struggle to do a better facial twickle than Rima Te Wiata.
Jumpy is a very good play, the unusually large cast (nine) all do their jobs beautifully, and Rima is magnificent.
Now is the time for us all to be tourists, to see something exceptional while we can, not to apologise ruefully at prestigious dinner parties that we haven't been to the theatre in years - for some lying frogs, this means never - and not to say we just never got around to going.
You might scorn tourism too, but you simply must get around to going to see Rima Te Wiata.
The cast bob in and out of the play, throwing up different dramas for the mother, Rima, to try to understand.
She is in every scene.
That is, to paraphrase legendary Dunedin sports broadcaster Peter Sellers, a lot of words, except Pete added a naughty word live on air after a rugby game at Carisbrook, and was talking about pies.
Rima was here for a while a few years ago.
She bought a house sight unseen and moved straight in.
It probably wouldn't have passed an earthquake test, I doubt if it would have passed a slight breeze test, but Rima doesn't bog herself down with life's tedious details.
She moved back north, bought another house, sight unseen, though a pic or two on Trade Me probably is sight one-tenth seen, and life went on.
I travelled to Christchurch to see her in an American farce that would have been lesser yum char in the hands of lesser eaters.
But it was just yum, I cried at the end, Rima was so Peter-Sellers-word GOOD.
Of course, Rima does comedy brilliantly.
Put her name into YouTube with Whitney Houston.
See?
She was saddled there for a while because of how well she did TV One newsreader Judy Bailey.
The first time I met her was a dinner party at Palms Restaurant.
Everyone begged her to do Judy Bailey.
She didn't. In a nice way.
I was sitting next to her, shy and larynx-locked.
I'd interviewed a babillion rock music stars who spilled food on their tummies and thought Belgium was the capital of Timaru, so I knew famous talented people could be idiots, but I was still mute beside Rima Te Wiata.
I finally stammered out that Via Satellite was a terribly underrated New Zealand movie.
She shrunk almost out of sight and then gave me a quiet thank you.
Modest.
After Jumpy's opening night, I cornered her at the after-match and, babbling like a tourist, said her performance was Peter-Sellers-word-but-really-loudly-this time, amazing.
''Really?'' she said.
''I never know.''
Well, let's hope quite a few people DO know.
Go on, be a tourist, go and see her at The Fortune.
She's special.
And SO much better than the Golden Gate Bridge.
• Roy Colbert is a Dunedin writer.