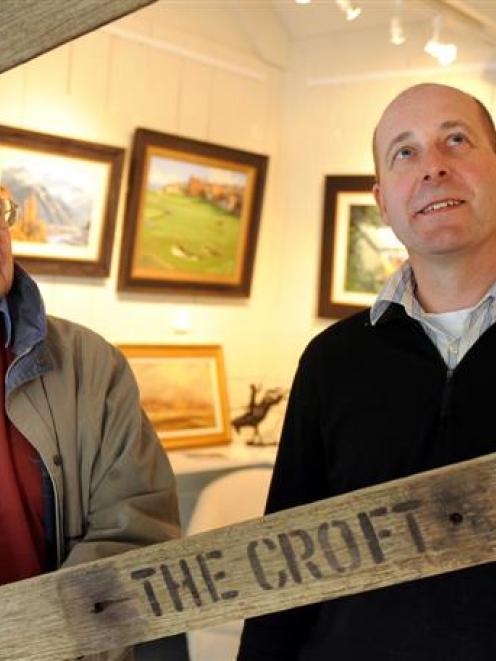 A new art gallery launched by an artist and his son is thriving in defiance of the recession's impact on the national art business.
Arrowtown artist Peter Beadle (ONZM) has joined forces with son Simon Beadle, a Bayleys Queenstown real estate sales consultant and the driving force behind the Arrowtown Gallery.
The gallery, on a lane off Buckingham St, had a soft opening in October and began promotion before Christmas.
Peter Beadle said clients from the United States, United Kingdom and Asia tended to meet him by appointment at his Speargrass Flat Rd studio.
However, the landscape painter said yesterday he was getting to the point where he wanted less public activity in his home.
"I've always toyed with the idea of having paintings in Arrowtown, but it was Simon's love of art [which persuaded me] and he has a lot of experience and taste."
The artist is sharing space in the gallery with Auckland dealer Jonathan Grant Galleries and his landscapes now hang opposite works by Paul Hedley, John Yardley, Peter O'Hagan, Grahame Sydney and the late Peter McIntyre.
Prices range from $750 to $35,000.
Mr Beadle said a surprising number of galleries had closed in New Zealand and turnover was down more than 50% in some of the surviving galleries he knew because of the recession.
When asked if launching a new gallery was a risky business given the economic climate, Mr Beadle said "when everybody else is running, walk. When everybody is walking, run. Quality keeps on selling."