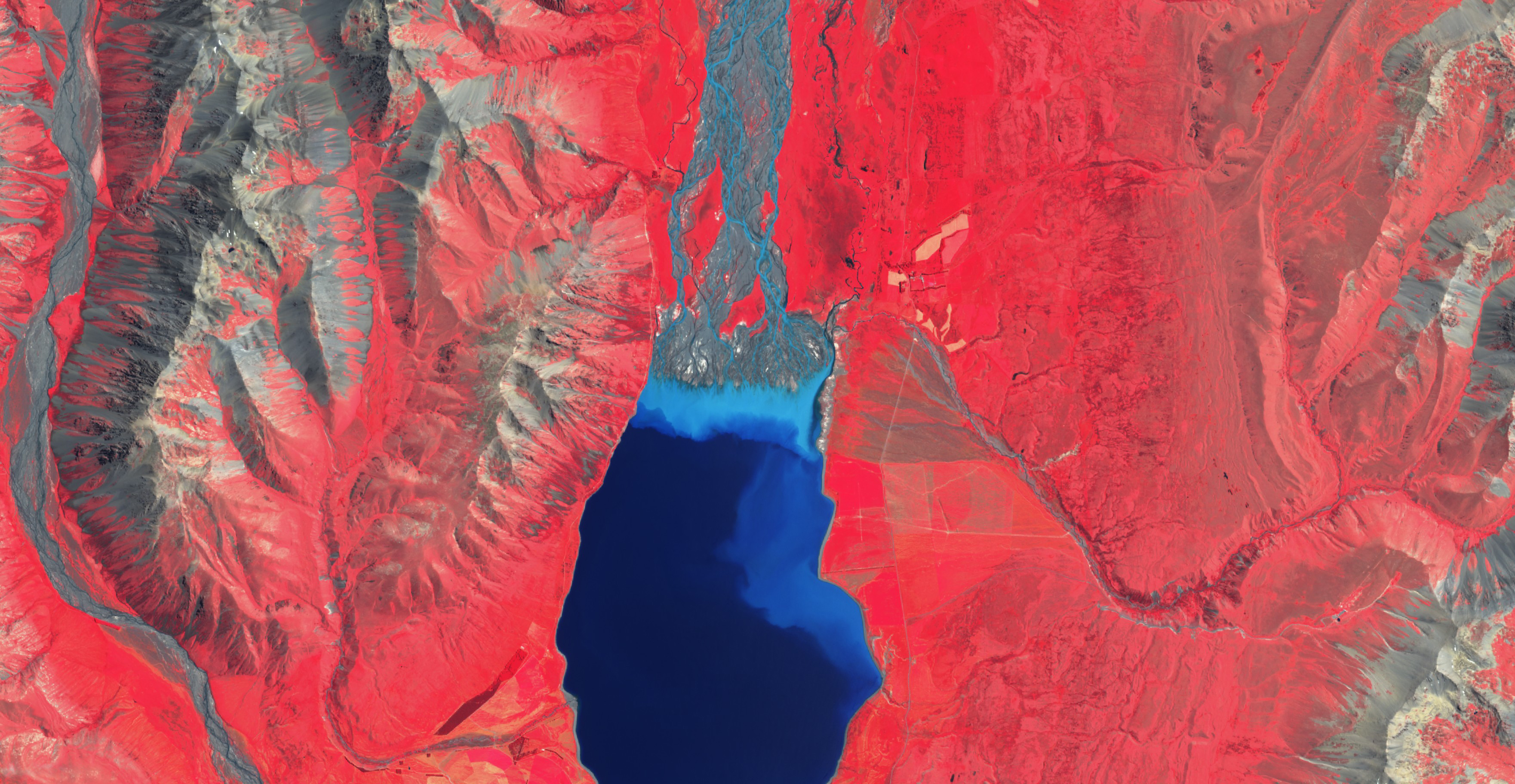 As the world commemorates the 50th anniversary of the Apollo 11 moon landing, a New Zealand institute that looks down on Earth is celebrating its first two years of operation.
Pam Jones looks at the evolution of Alexandra's Centre for Space Science Technology into Xerra and talks to the people who say the institute has "found its feet" in the fast-evolving space economy.
It has rewritten its business case, adopted new branding and raised eyebrows in its hometown for distributing staff throughout the country.
But those at the helm of New Zealand's first and only dedicated, independent Earth Observation research institute say Xerra is well on the way to building a sustainable future through the power of science.
Several projects are in development and other initiatives are already operating. Collaborations with international agencies continue.
What does the organisation that started out as the Centre for Space Science Technology (CSST) mean for the town where it started, and the national and international communities?
Xerra chief executive Steve Cotter said the Xerra team was "laser-focused" on commercialising its research and developing Earth Observation (EO) products and services that delivered value to industry and government.
The institute has just celebrated its second anniversary, being funded by $14.7 million over three years from the Ministry of Business, Innovation and Employment (MBIE) under its Regional Research Institute initiative.
There was no confirmation of any extra MBIE funding beyond what was allocated and Xerra would continue its goal of becoming self-funding, Mr Cotter said.
But Xerra has a vastly different look from that pitched at the announcement of its funding in 2016.
Initially proposed by Alexandra scientist Dr Greg Bodeker as a space research institute with 70-80 people representing 40 full-time equivalent (FTE) staff - about half of who would be based in Alexandra and the other half spread between offices in Dunedin, Lincoln and New Plymouth - its business case was subsequently altered significantly. It now has 17 staff, only three of them in the Xerra base in Alexandra, and no other physical offices will be opened.
Dr Bodeker missed out on the role of CSST director of research, and has declined to comment about the institute since then and again last week.
But Mr Cotter, who is one of the three staff based in Alexandra, has said previously about Dr Bodeker that while he deserved significant credit for developing the concept for CSST, it was the CSST team's job to turn the concept into reality.
Mr Cotter said last year the changes to the institute were necessary to make it work, as the budgets in the business plan had been "too optimistic".
There would not have been enough money to pay for 40 FTEs, and the original business plan had proposed multiple part-time positions, some as small as 0.05 FTE equivalents, and that much of the research work would be outsourced, Mr Cotter said. It was a significant and positive change that research staff were employed by the institute, rather than that work being outsourced, he said.
Some Central Otago residents and leaders are upset so many staff live outside Alexandra.
But the institute has struggled from the outset to find qualified staff wanting to relocate to Alexandra. Others who wanted to move to Central Otago have been unable to do so because their spouses could not find work here.
Mr Cotter said Xerra at present had a "distributed workforce" model, which "successfully supports all regions in New Zealand".
"We give new staff the option to move to Alexandra and actively support those who chose to make the move, as those of us who live here love it."
The institute has also had problems with getting affordable, high-performance bandwidth (the speed of internet) in the Central Otago network, meaning some work could not be done in Alexandra.
There was no solution to this yet, and Xerra staff used cloud services, each member of the team working remotely from a location with appropriate bandwidth to do their job, Mr Cotter said.
Central Otago Mayor Tim Cadogan said he had been mayor for just a few weeks when the CSST funding was announced, "with much excitement being generated locally" about the promise of 70 to 80 jobs, half of which would be in Alexandra.
"There are obviously a lot of factors behind this not happening and, like any business, things often don't work out how they were planned to, but it is very disappointing that a hope of 35 to 40 local jobs has wound up being less than a handful."
But Mr Cotter said two years on from its establishment, the team at the rebranded Xerra "feel like we have found our feet in the fast-evolving space economy. Xerra, as a new name and as a brand, aligns with our vision of building a sustainable future through the power of science. Our focus is on utilising the unique benefits EO data to deliver value to New Zealand's regional industries. I'm proud of the work the team has done over the past two years to get us to this point - with 17 staff on board and complex problems to help solve".
The team does not include a director of research any more. Former director of research, Dr Delwyn Moller, announced her resignation in September last year, just six months after beginning the role.
A statement at the time said Dr Moller had resigned "to undertake pure research of a more academic nature, whilst CSST will continue with its regionally focused work and research".
Mr Cotter confirmed last week Xerra was not recruiting for the director of research role at present.
"We've successfully received approval from MBIE for, and have been executing on, our research and business plan since 2018. Because we've already won several funded research projects (and have another three that have made it to the final round of evaluations that we hope also get funded), we're comfortable that the team we have in place has the direction they need right now."
Various projects were already either operating or under development at Xerra, Mr Cotter said.
They included work improving the user interface for Xerra Gateway, which provided New Zealanders with free access to the Copernicus Programme satellite data collected by the Sentinel satellites. The data would have a "measurable impact" on New Zealand's agritech industry, change how its maritime domain was protected and help local and national government manage its environment and natural resources, Mr Cotter said.
Products were under development for several clients but could not be discussed at this stage due to commercial sensitivity, he said.
MBIE manager, strategic investments, science investments, Danette Olsen, said MBIE remained "comfortable" that Xerra retained the original objectives of the Regional Research Institutes policy and the Xerra business plan.
"Regional Research Institutes were designed to benefit the regions, stimulating leading edge, industrially exploitable and commercially focused research. Recruiting researchers, undertaking research projects, and accelerating business development as a result of research uptake does take time. As Xerra grows it will continue to have the focus of its operations in the Otago region.
"MBIE expects Xerra to continue to be responsive to changing conditions and new opportunities."
Xerra
• Opened in July 2017 as the Centre for Space Science Technology and was rebranded as Xerra — New Zealand's Earth Observation Institute — in April this year. It has $14.7million of funding over three years from the Ministry of Business, Innovation and Employment under the Government's Regional Research Institute initiative.
• Was initially proposed as a space research institute with 40 full-time equivalent (FTE) staff, about half of who would be based in Alexandra. But its business case was subsequently remodelled. Of Xerra's 17 staff, three are based in Alexandra and the rest elsewhere in New Zealand. 
• Has been involved in a variety of research, collaborative and commercial projects over the past two years, including providing access for New Zealanders to a
variety of satellite data. 
SNAPSHOT OF XERRA PROJECTS
• Xerra is now an official reseller for four commercial satellite data providers — Airbus, Planet, Maxar (previously Digital Globe) and Spire.
• It has also secured a partnership with Nasa's "Ecostress" mission, providing data from a number of ground sensors throughout New Zealand, which helps calibrate and validate the measurements recorded from space. The measurements, of the temperature of plants, show when plants are under stress, as an early indication
of drought and understanding the impacts of climate change in the region.
• Xerra's Dr Moritz Lehmann is continuing work on his research monitoring lake quality from space. His work is now being used by a research team in Italy to monitor the colour of their local lakes.