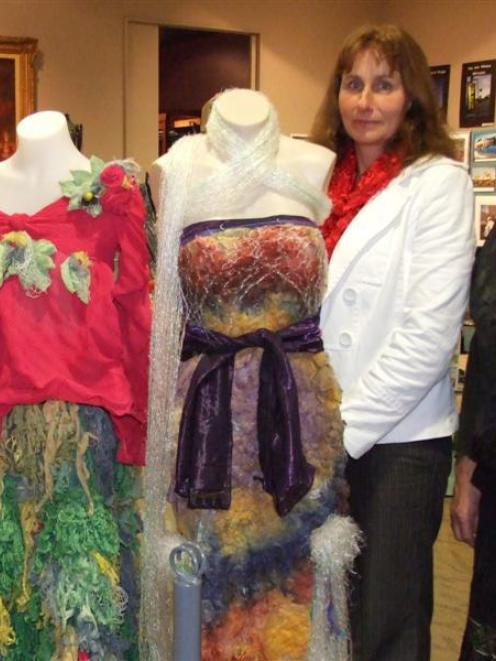 Central Otago's WoolOn creative fashion event is attracting international interest, with an entry expected from a designer in the Netherlands.
WoolOn encourages the creative use of New Zealand wool and forms part of the Alexandra Blossom Festival.
Entries close at the end of this month.
Three more designs were added recently to the archive collection of prize-winning WoolOn garments displayed at Central Stories Museum and Art Gallery in Alexandra.
Two dresses designed by Heather Pringle and Irene Smith, of Roxburgh, and one by Danielle Dunn, of Cromwell, were presented to Central Stories.
All three won the supreme prize.
This year's competition is on October 3 and festival event manager Annetta Latham said interest in WoolOn was continuing to build.
"We've even had interest from a designer in the Netherlands, so that will be our first international entry," she said.
Last year's competition attracted 62 entries from all over New Zealand.
The creative fibre design awards began as part of the New Zealand Merino Shearing Championships held annually in Alexandra.
Three years ago, the event came under the umbrella of the Blossom Festival.
Central Stories director Brian Patrick said the WoolOn garments were too valuable to be on permanent display, as they would be damaged by exposure to light.
However, they would be displayed for part of the year, especially at Blossom Festival time.
Ms Latham said she was building on the strengths of previous events for this year's 53rd Blossom Festival, which begins on September 25.