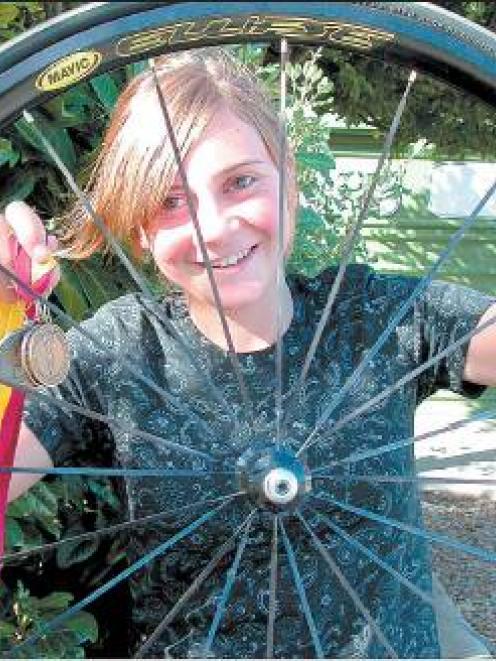 Alexandra's Sophie Williamson is the south's new golden girl of cycling.
She won three national titles at the New Zealand Track Championships, scoring three gold medals and one silver in the under-15 section.
The 13-year-old, who is in her second year at Dunstan High School, turns 14 at the end of this month.
The national event was staged at Invercargill, finishing on Saturday and the Southland team dominated the junior events and won the overall points title. Sophie belongs to the Central Otago-Wakatipu Cycle Club, which is affiliated to the Southland Centre.
Her golds were achieved in the 750m derby, the 1.5km scratch and the 5km points race, while her silver was for the 500m time trial.
Modest about her achievements, Sophie said she was relatively new to track cycling. Road cycling and mountain-biking is more familiar to her and she has been competing in those events since she was eight.
''I don't really have a favourite form of cycling, though - it's all good,'' Sophie said.
She is following in the wheel-tracks of parents Martyn and Liz, who are also keen cyclists, and elder siblings Patrick (17) and James (18), who have also represented New Zealand in road racing and mountain-biking.
''That's why I started cycling, because Mum and Dad were into it.''
Her family are supportive of her sporting endeavours but her brothers steer clear of offering advice, she said.
''It does help having all the family involved in cycling. It's good having everyone at all the races.'' - Four Dunstan High School pupils, including Sophie, competed at the nationals. Georgia Wight won two bronze medals in the under-17 category, while Kate McDonald (under-17) gained fifth and sixth placings.