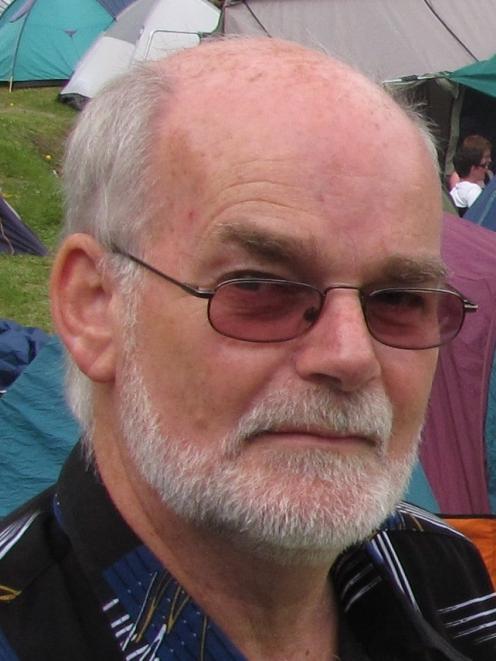 "Shower-stealing" freedom campers who sneak into holiday parks to use facilities are infuriating park owners around the country, with some parks in the Otago and Southland region catching more than 50 campers a week.
The Holiday Parks Association of New Zealand (HAPNZ) said it received daily complaints about the problem from parks around the country and it could cause stressful situations.
"It can get people into very heated situations - on both sides. It's one which is very difficult to handle," chief executive Fergus Brown said.
Offenders were usually young people travelling in vans that were not self-contained, he said.
Dubbed "shower-stealers", they sneak into parks to use toilet, shower and laundry facilities and are also sometimes found cooking in communal kitchens.
Greg Hartshorne, who manages the Queenstown Lakes District Council (QLDC) owned Queenstown Lakeview Holiday Park, Arrowtown Born of Gold Holiday Park, Wanaka Camping Ground and Glendhu Bay Holiday Park, said "shower stealing" had been an ongoing problem for the parks.
At Queenstown Lakeview Holiday Park in the last month between 50 and 60 a week people had been caught using the facilities without paying and "for everyone caught there would be five or six getting away with it", Mr Hartshorne said.
People who get caught have to pay a full night's stay and if they refuse the police are called.
Police had been called about six times over the last two or three months. To avoid getting caught freedom campers often came into the camps late at night and in the past week a group had been caught using showers at 1am.
"They don't only come in and have showers, they come in and use the kitchens and sometimes steal other people's food. These are people who are trying to get round New Zealand on a dollar a day."
Jill Tauri, owner of Te Anau Lakeview Holiday Park, said during this time of the year about 35 campervans and around 70 people a week were being caught sneaking into the park to use facilities.
"It makes me very angry ... that they think they can have something for nothing," Ms Tauri said.
It was also "annoying" for staff who had to be on constant lookout for "shower stealers", some of whom became abusive after being asked to pay for a nights stay when they were caught, she said.
"A lot of them wait to between 11pm and 2am, so they know they are not being honest, and they can get quite aggressive and nasty [when caught]."
Patrick Perkins, the owner of Wanaka TOP 10 Holiday Park, said "shower stealing" was a big problem at his park and on average he was catching about 20 people a week using the facilities without paying.
"They are mainly coming in to use the showers, but the odd one or two are also cheap enough to use the facilities and have a quick feed while they are here," Mr Perkins said.
The situation had got worse since the QLDC put a freedom camping sign up at Waterfall Creek, which is only 200 metres from the Wanaka TOP 10 Holiday Park, he said.
Many of the camper vans which stayed at the site were not fully self-contained and then came to the park to use facilities.
Mr Perkins said he and other local businesses and residents were "frustrated" with the council's stance on freedom camping.
"As far as I'm concerned there should be no freedom camping within a 20km radius of Wanaka."
When he caught the "shower stealers" he gave them a $20 fine and kicked them out of the camp and sent out an alert to HAPNZ and other local holiday park owners, which included the registration number of their camper van.
On Thursday night he locked a camper van with three people on-board inside the park's gate and told them they either had to pay the fine or he would call police.
Leith Valley Touring Park owner Terry McLaren said he caught a few people using the facilities without paying but it was not a "major" problem at the park. He caught at most "a couple" a week and fined them $10 per person.
A spokeswoman for Alexandra Holiday Park said they also had a problem with "shower stealers".
The problem had been somewhat alleviated over the summer months when the park paid for a security guard to be at the gate, but freedom campers were still sneaking in to use the facilities, she said.
Cromwell TOP 10 Holiday Park said "shower stealers" were not a big problem for the park.A spokesman said "a lot" of freedom campers paid to use facilities without staying a night.