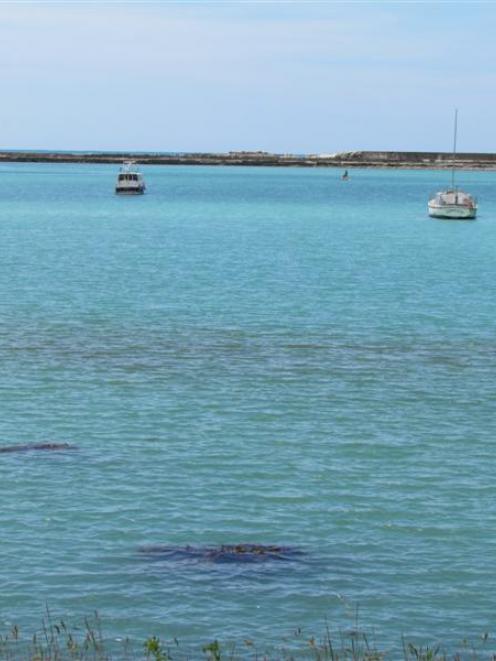 For the past two days the water at Oamaru Harbour has changed colour, and no-one has yet been able to explain why.
A brown trail, which has appeared only at low tide, was visible in the harbour on Wednesday and Thursday, and rower Bronwyn Judge said she had seen the discoloration on both days.
''I was rowing in the harbour yesterday and there was a green/muddy-colour discharge. It certainly wasn't what it should be.''
Oamaru harbourmaster Brian Donnelly said he had not received any reports about the mysterious events, but added that sometimes a ''yucky'' algae bloomed in the harbour in summer time.
''Often there has been a brown yucky bloom, but it's certainly nothing untoward.''
Mr Donnelly said it was unlikely a fuel or oil leak was the cause.
''With a fuel leak you would get a colour sheen, and there's no bulk fuel stored there any longer.
''It's a possibility that something has happened to one of the boats in there, but you would see the difference.''