Not even "good looks and charm" have been able to help Waitaki District Council staff apprehend two rogue peacocks in Oamaru.
The two birds have eluded all of the council's attempts at capturing them this week.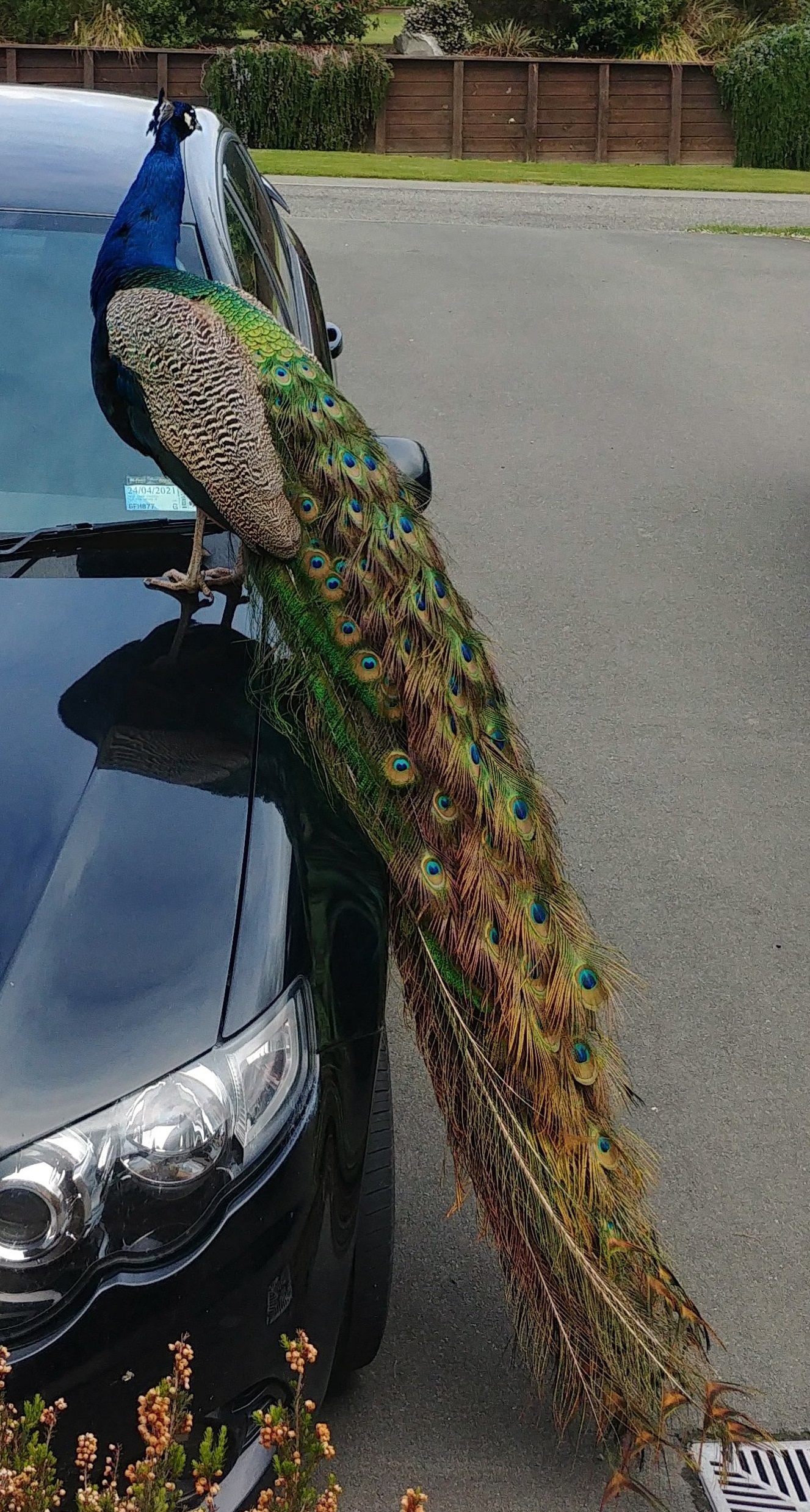 Regulatory services manager Andrew Bardsley said the council received a complaint from a Blue Stone Dr resident on Tuesday, after the birds were standing on roads and roofs.
Further investigation revealed the two male peacocks, whose owner is unknown, had been spotted in the area at different times over the past two weeks.
Compounding the situation was the fact that senior compliance officer Tristan Hope was on leave.
Mr Hope had "mastered the art of capturing peacocks" following an eight-month saga chasing George, a peacock who ran wild around South Hill in 2016.
New regulatory services officer Kyle Thompson-Connell had been tasked with the peacock patrol, using a variety of techniques to capture the birds.
"Good looks and charm", "net and gloves" and "bread" had all been unsuccessful so far.
The next plan was to use a "sophisticated live capture peacock trap", Mr Bardsley said.
Should the peacocks fail to be returned to their owner, Oamaru Bird Rescue had offered to rehome them.
The council also confirmed a goat named "Flloyd" had escaped from his paddock earlier this week.