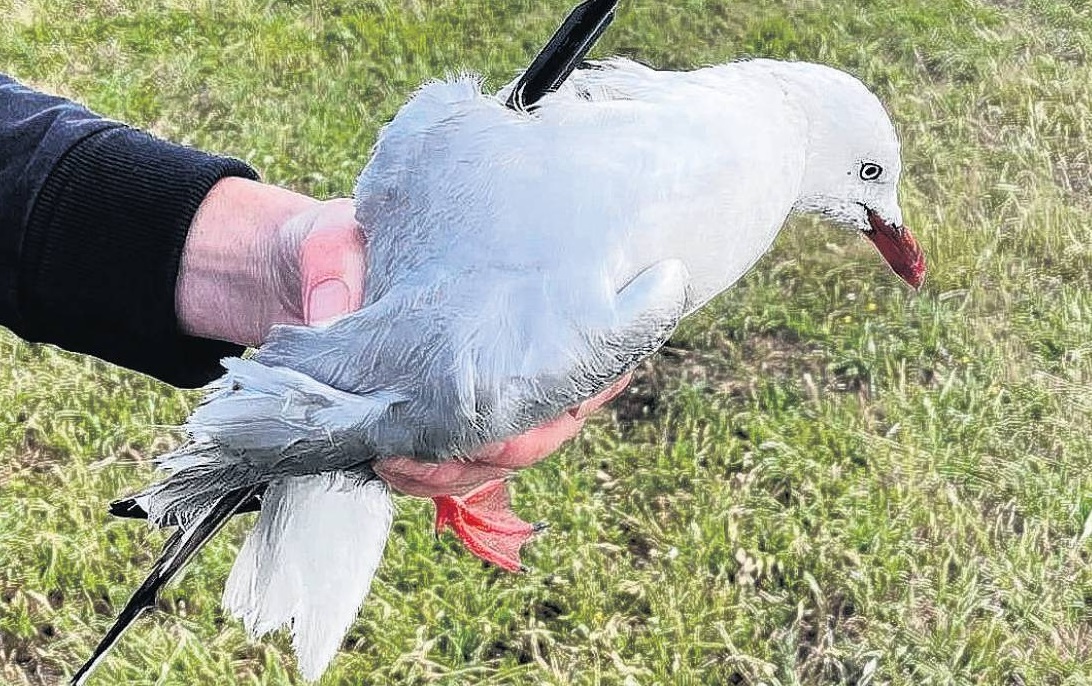 The Department of Conservation is appalled a protected red-billed gull has been shot as ''target practice'' in Oamaru.
The native bird was found yesterday morning with a crossbow bolt arrow shot underneath its wing, and into the side of its body, at the Oamaru Harbour, by an Oamaru Blue Penguin Colony staff member.
After an X-ray at The Veterinary Centre confirmed the arrow was blunt, it was removed from the gull.
The Department of Conservation was contacted and the bird taken to the Wildlife Hospital, in Dunedin, where it was recovering well.
Oamaru Blue Penguin Colony science and environmental manager Philippa Agnew understood the birds were a hot topic in Oamaru, but shooting one was inexcusable.
''That's not a reason to carry out this kind of behaviour, activity and wounding them like that,'' Dr Agnew said.
''Protected species or not, it's just so awful that somebody would do such a thing to an animal. It was in obvious pain.''
She searched the area for other injured birds and found none although she encouraged people to keep an eye out for them.
''It makes you think if they're going to do it once, and they've got several arrows, they may have done it a couple of times.''
Gull shooting was not common in Oamaru but there had been similar incidents in the past fortnight in Waikanae, on the Kapiti Coast, where two gulls were found with blowdart bolts stuck in them.
Doc technical adviser, ecology, Bruce McKinlay said it was taking the incident very seriously and called for anyone with information to come forward.
''This type of behaviour is completely unacceptable. Our protected and threatened species should not be used for target practice,'' he said.
''Though red-billed gulls may seem common, they have a threat classification of nationally vulnerable and their numbers are decreasing.''
Red-billed gulls are protected under the Wildlife Act. The maximum penalty for disturbance of protected species is a fine of $100,000 or imprisonment for two years.
The incident would be reported to police, although Doc administered the Wildlife Act and could take action regarding the incident.