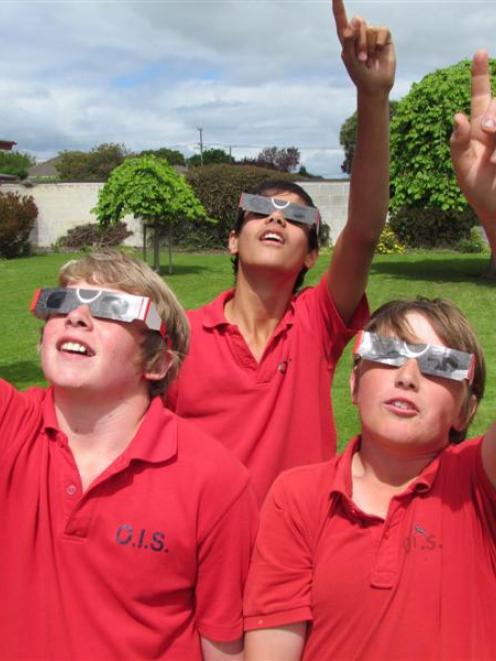 An Oamaru optometrist has stressed the need for correct eye-protection as people prepare to watch this week's solar eclipse.
Tomorrow, Oamaru and Dunedin will experience a partial eclipse at 10.36am as the moon obscures the sun for about an hour. To ensure that schools in Oamaru experience the event safely, Visique Oamaru Eyecare donated $200 worth of solar eclipse sunglasses to three schools in the area.
Following the donation, optometrist Dave Roberts last week gave seminars to pupils at Oamaru Intermediate School, Waitaki Boys' High School and Fenwick Primary School on how to use the glasses, which were fitted with solar filters.
"You should never look at the sun without the correct filters.
"This is really important during a solar eclipse; the sun might be disappearing but you'll still be able to see its powerful rays.
"Standard sunglasses simply won't cut the mustard."
Mr Roberts said another safe way to see the eclipse was to use a magnifier or pinhole camera to focus the sun on to a surface and view the eclipse indirectly.
The eclipse should not be viewed with the naked eye, Mr Roberts said.