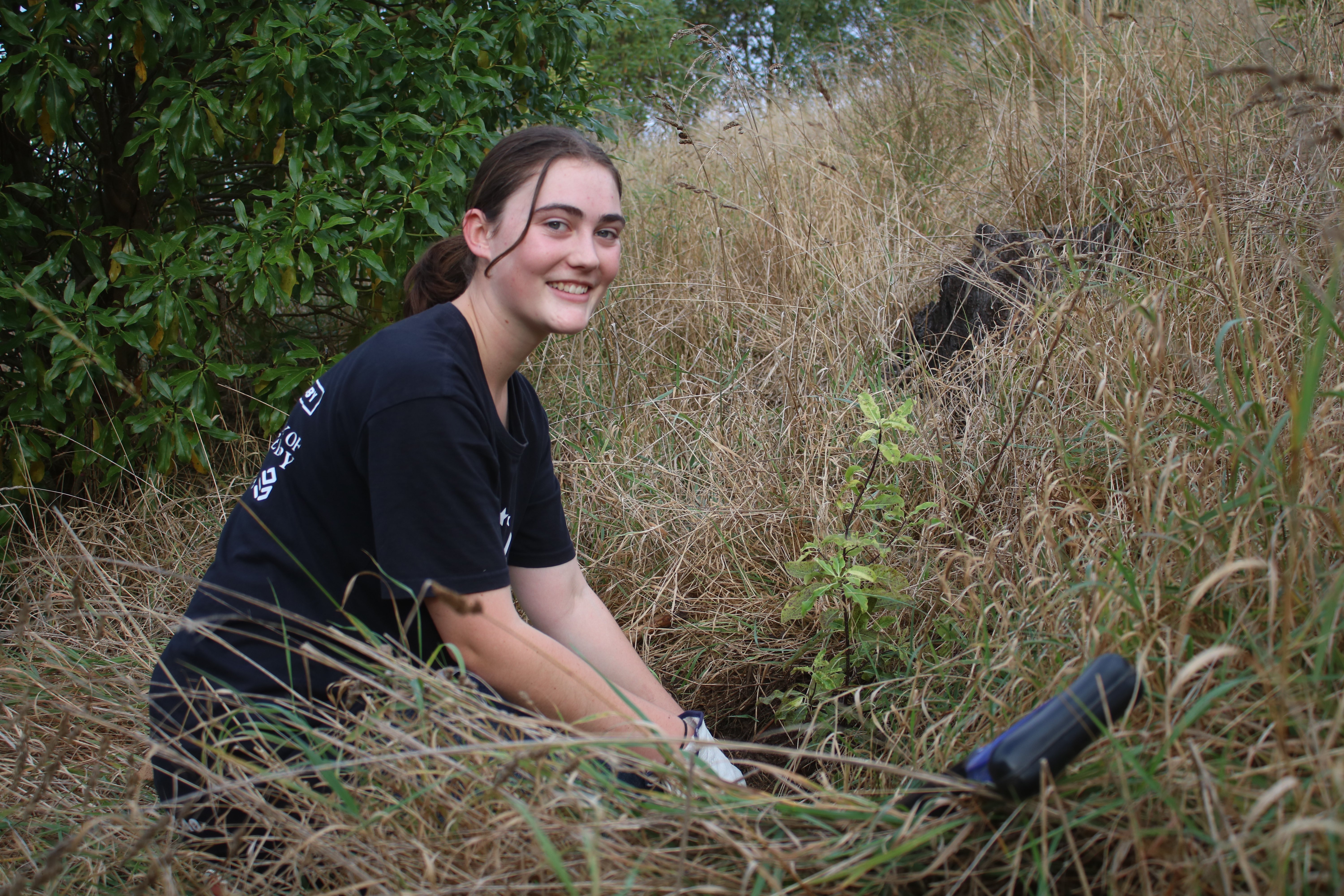 Rain dampened the morning but the Student Volunteer Army (SVA) helped brighten up the day.
The SVA, from the Universities of Canterbury and Otago, spent the weekend in Oamaru, and the wider Waitaki district, helping community projects and groups.
About 60 volunteers from the two campuses joined the project - the first combined venture by the two SVA chapters.
The groups were scheduled to start early on Saturday morning, but heavy rain forced a switch in plans, and the group explored Oamaru before getting to work in the afternoon.
On Saturday, SVA helped Forest and Bird with planting at Cape Wanbrow, other plantings at the Waitaki Community gardens, mountain bike track maintenance at Herbert Forest and planting at the Waianakarua River with the Herbert Heritage Group.
SVA member Francesca Holdcroft, of Canterbury, had never been to Oamaru before and enjoyed helping with the Forest and Bird planting.
Forest and Bird Waitaki branch chairwoman Chloe Searle was "absolutely thrilled" to have SVA help.
"It's just fantastic and I know they're doing lots of good stuff all over the Waitaki this weekend ... we're just really excited to get some more plants in the ground and hopefully people can come back to Oamaru in five years' time and see how they're going."
SVA executive team member Alyssa Greaney, and her twin sister, Breanna, helped organise the event in their home town, and said the Canterbury-Otago collaboration was great.
"It's been really cool working with them because I guess previous to a couple of years ago, we didn't have any other clubs, we just had [Canterbury]," Alyssa said.
"It's been nice to teach them how we've been doing it for a while."
Yesterday, the students finished by helping at Waitaki Girls' High School, Waitaki Resource Recovery Park, Te Whare Koa Community Marae, and Camp Iona, where they stayed for the weekend.