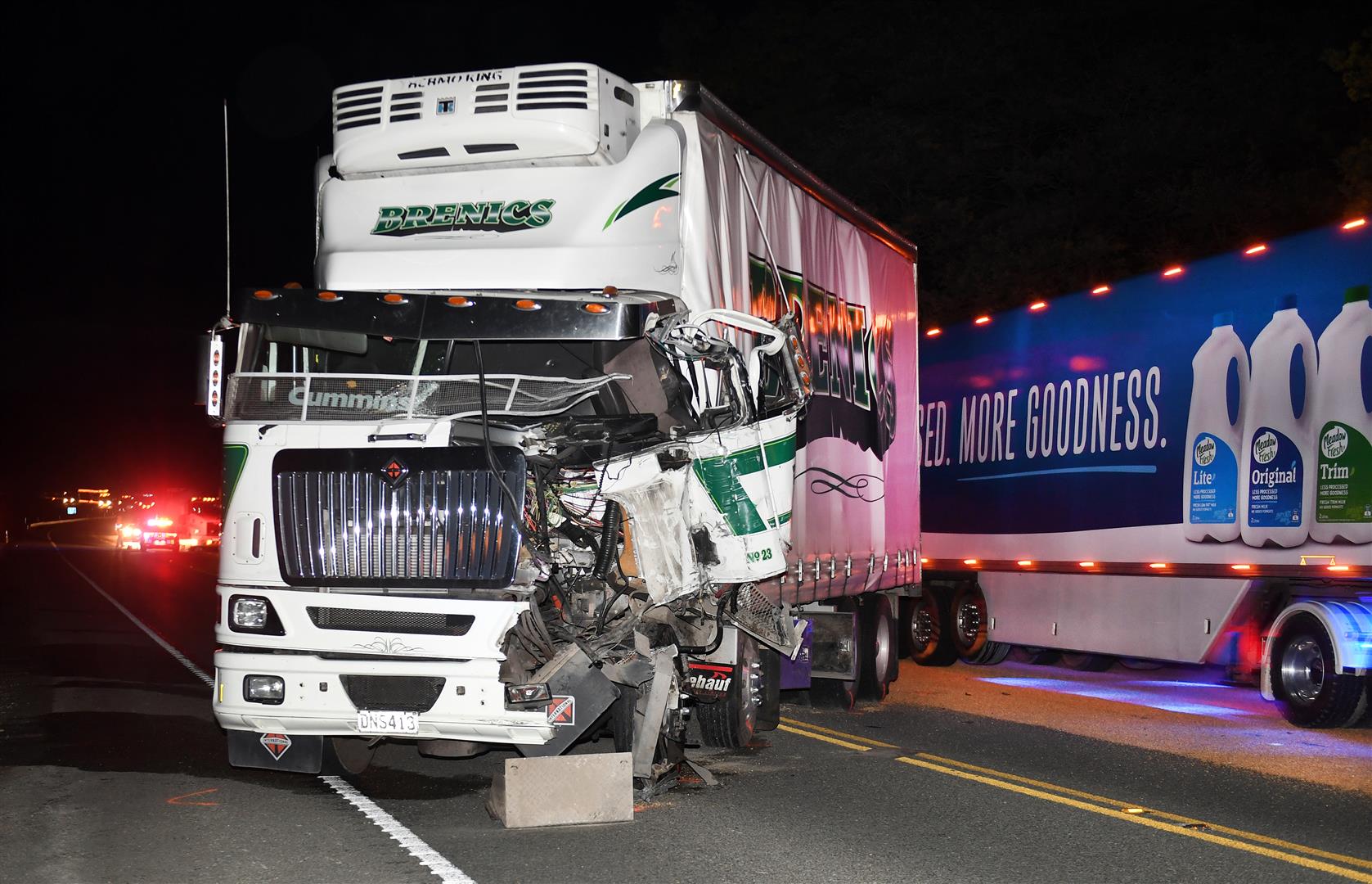 State Highway 1 south of Oamaru was closed for more than seven hours yesterday after a truck was rear-ended and spilled its load across the highway.
The accident happened just north of the Mill House, just south of Herbert, about 5am, when a Brenics Transport Ltd truck-and-trailer unit (pictured) hit the rear of a truck carrying oats.
The highway was partially closed and motorists encountered delays between Waianakarua and Herbert as contractors worked to clear the oats and the vehicles from the road after the early morning crash.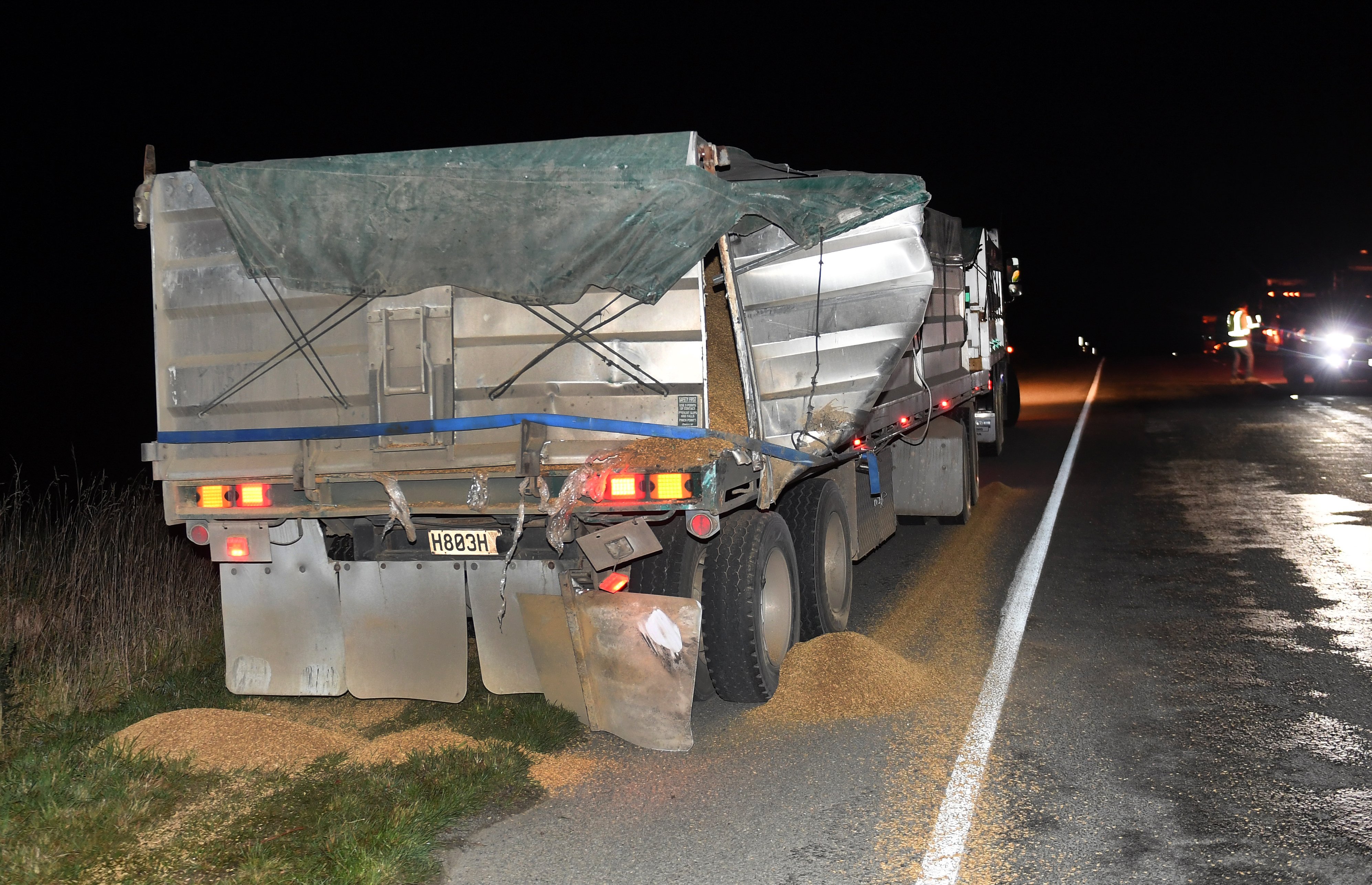 Earlier, motorists had to negotiate a thick layer of grain on the highway as well as the two trucks.
There were no injuries reported.
An NZ Transport Agency spokeswoman said the highway was fully reopened about 12.10pm.
A staff member from Christchurch-based Brenics Transport Ltd, part of the MG Transport group, declined to comment on the accident when contacted by the Otago Daily Times yesterday.