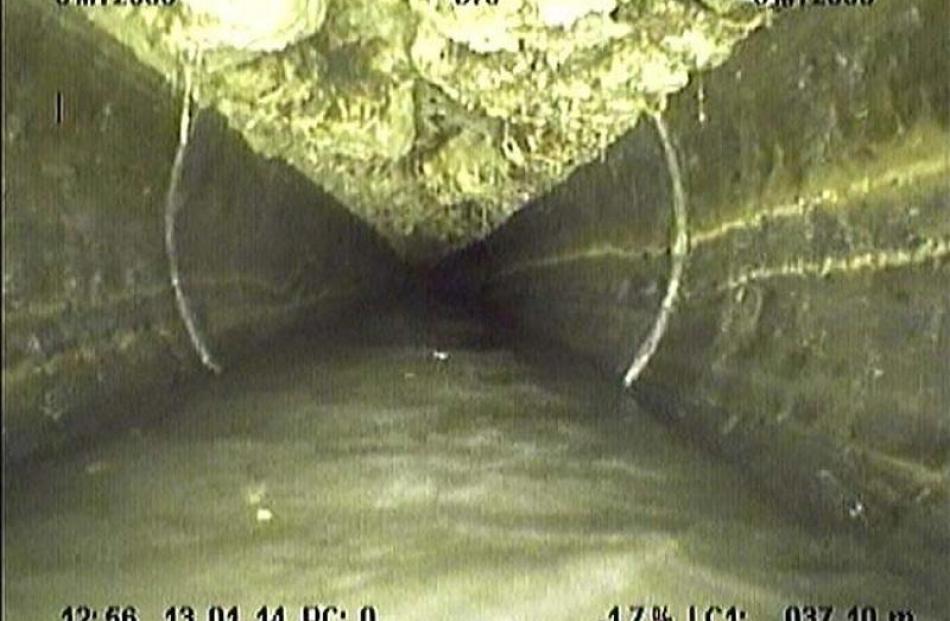 Repeated sewage spills into Lake Wakatipu, one of the country's top tourist and recreational attractions, should end in prosecution for those who block the pipes, environmental organisations say.
''In our view, nothing raises awareness, sharpens the focus, or causes behaviour change quicker than the real prospect of prosecution,'' Fish and Game Otago operations manager Ian Hadland says.
In the past year, there had been nine unauthorised spills of sewage into Lake Wakatipu in the Queenstown, Frankton and Fernhill areas.
There had also been two this month, one at Kelvin Heights and the other at Frankton.
Queenstown Lakes District Council infrastructure and assets general manager Erik Barnes said six were caused by the actions of other parties putting inappropriate material in the sewerage system and the others were caused by problems with tree roots, which the council considered a maintenance issue.
The Otago Regional Council recently met the QLDC to express its concerns about the high number of spills into the lake.
Council environmental monitoring and operations director Jeff Donaldson said the district council needed to reduce the number of spills by finding the causes and acting.
The regional council was not going to prosecute the district council for the spills as they were not because of a failure of its systems, but caused by a third party.
''When discharges to water occur, someone needs to be held accountable so they need to ensure it is traced back to the perpetrator.''
The district council had to make the public more aware of the dangers of putting things down the stormwater and sewerage system, he said.
Those were different circumstances to the council's prosecution of dairy farmers for spills to waterways as a farmer had control of discharges from his property, he said.
''We are not going soft on them. We are working with them. They fully understand we don't appreciate those spills into waterways.''
Other Otago towns did not face quite the same challenges as Queenstown, which is built beside a lake and surrounded by hills. Spills into lakes were also easier to spot compared with those into fast-flowing rivers.
''The risk is much higher.''
The district council was always very good at reporting any spills, Mr Donaldson said.
Mr Barnes said the council allocated $3 million to operating and maintaining wastewater systems across the district in this financial year on top of $5 million in capital works. The council was looking at developing a trade waste bylaw and, as a ''last resort'', prosecuting perpetrators.
However, with an extensive network and challenging terrain, there would occasionally be failures, he said.
The recent overflows in central Queenstown and at Frankton Beach were both examples of third parties putting debris in the system which blocked sewer pipes.
Apart from the two December overflows, which involved 500 and 50 litres of wastewater respectively, the other overflows involved minimal amounts.
The council would work closely with the regional council to ensure overflows were as infrequent as possible, and had the minimum adverse impact, he said.
The strategy for achieving that included increasing the environmental consequences of putting inappropriate items into the sewerage system and ensuring tree roots did not become a problem, better maintenance and improving the plan for managing the entire stormwater and wastewater assets.
Mr Hadland said it was always disappointing to hear about discharges of pollutants to freshwater systems especially at the height of the tourist and angling season.
''This is especially so in pristine environments such as Queenstown Lakes area. It has a reputation for very high water quality and the Frankton Arm is one of the most popular areas for angling.''
There had been a lot of pressure on agriculture to improve its performance around discharges to the environment and many farmers had undertaken works to remove direct discharges but more importantly lower their risk of accidental discharges to water.
Fish and Game was heartened to hear Queenstown Lakes had a plan to address this but questioned whether prosecution for negligent acts should be a last resort.